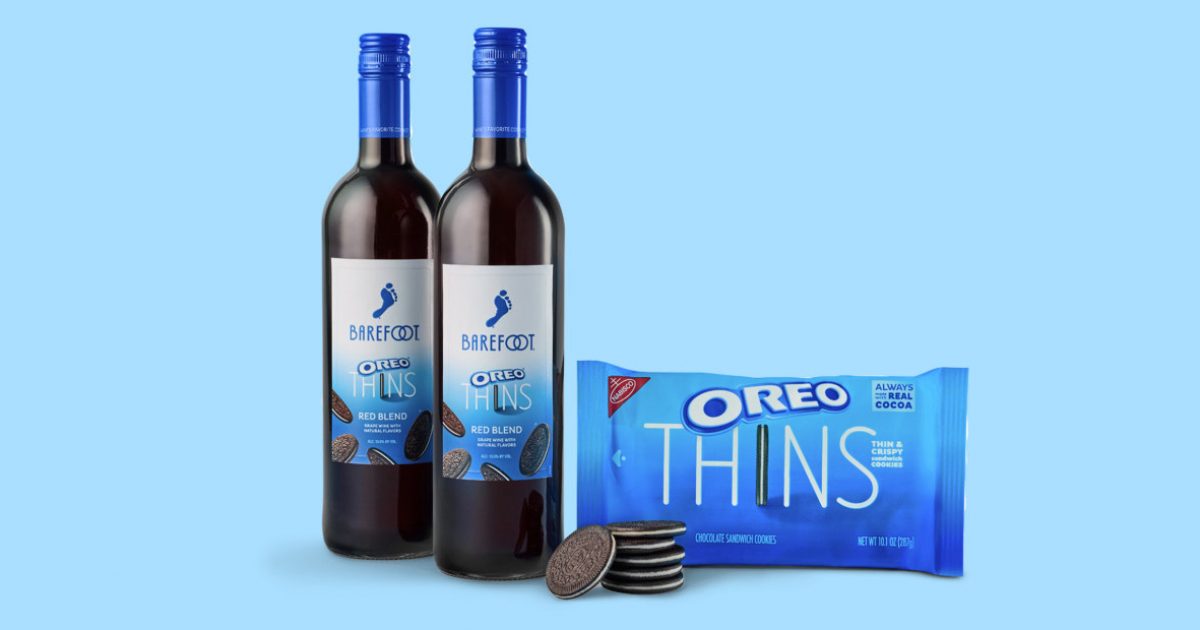 If you thought vodka flavored with potato chips sounded implausible, how about a wine that evokes the flavor of Oreos?
It's Oreos Thins to be exact that your nose detects in this latest mashup from Barefoot Wines, and before you read any further, let me break the sobering news: The offering, which first went on sale on Dec. 9, is already gone, sold out. But that's always the way with these come-ons. It's almost as if the vintner or distiller isn't serious about introducing a  new line of product that tastes like Tootsie Rolls — that their goal rather is to lure consumers to their website during the holiday season, which is when these outlandish pairings always appear.
For what it's worth, Barefoot and Oreo hawked the product — which was sold as two full 750-millileters bottles and a package of Oreo Thins for $24.99 — as a nighttime treat for adults.
See also…