Sept. 18 is National Cheeseburger Day. In preparation for the big day, Kings of Kobe — the American Wagyu beef-centric restaurant where all of the menu's 14 half pound and one-pound burgers are of the cheesy persuasion — will launch a week-long build-your-own-burger competition. The winner will receive one free cheeseburger a week for a year, a $1,050 value at minimum.
In order to win, contestants will need to answer the challenge of incorporating the more than 50 toppings available to complement the singularly complex, buttery and meaty flavor of the Wagyu patties.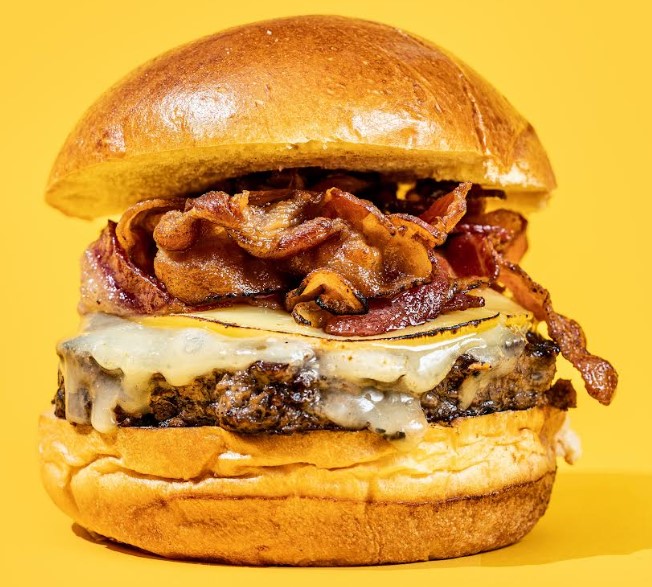 The winning entries, one for each Kings of Kobe's two locations, will be determined by Kings of Kobe founder Etai Cinedar and Spiro Kouridis and will be featured as specials for a week.
Competitors can build, taste-test and refine their entries on-site, so their palates can dictate what toppings best complement any (or all!) of the Kings of Kobe's nine cheese selections. And they can submit as many creative cheeseburger constructions as they like over the course of the week. The only caveat is that at least two of the Build Your Own Burger menu's cheese offerings must be included.
The contest will end at close-of-business on Sept. 25 and the winners will be announced on Oct. 2. The victorious cheeseburgers will be available as specials through Oct. 16 and that week their creators can start savoring them weekly on a gratis basis. No purchase is necessary to enter. Submissions may be made at either Kings of Kobe location by marking up the build-your-own burger menu.
Kings of Kobe is located at 610 W. 42nd Street and at 30 W. Mall Drive Jersey City, N.J. The Manhattan location is open daily from 11:30 a.m. to 10 p.m., and the Jersey City location is open Sunday through Monday from 11:30 a.m. to 9 p.m. and until 10 p.m. on Friday and Saturday.
Both locations feature a seven-days-a-week happy hour with food and beverage specials from 3 to 8 p.m.
Pizza and Hand-Crafted Shoe Pop-Up
The two items in the subtitle may seem like strange bedfellows, but both will be on hand this coming Saturday, Sept. 16, between the hours of 4 and 6 p.m. at Koio, the SoHo shoe crafters, which will be rolling out its fall and winter collection.
Handmade pizzas will be provided by Talia di Napoli, which like the shoes betray a deep commitment to sustainability. Italian cocktails and mocktails will also be available as will music by a live DJ.
Koio, 199 Lafayette Street, 929-205-2826.