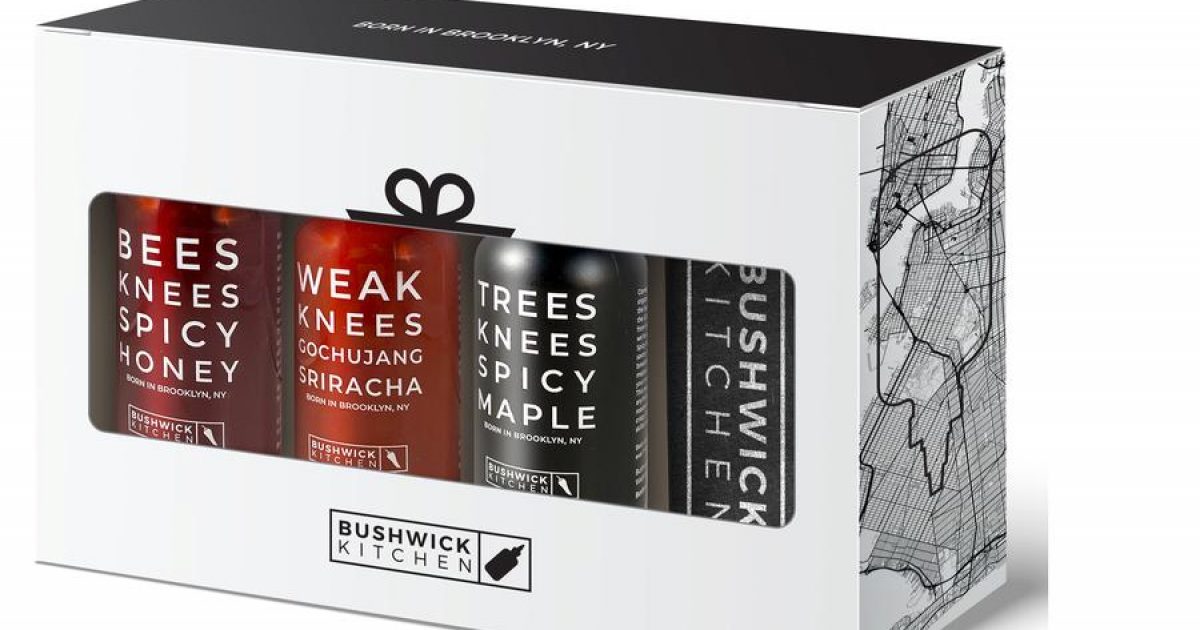 Admit it: Christmas is five days away, and you still have gifts to buy. If you plead guilty as charged, Bushwick Kitchen may have just the answer to your last-minute shopping conundrum. Their Three Knees Spicy Gift Set will warm the cockles — in cases to the temperature of a blast furnace — of the spice lovers in your life. The collection, which sells for $49.99, is packaged with a decorative BK dish towel.
Make no mistake. This is not just another collection of hot sauces. The Spicy Honey offsets the heat of habañero chilis with the sweetness of wildflower honey, while the Spicy Maple achieves a similar end with maple syrup.
If your gift recipient is not into Scoville units, opt instead for the Kitchen's excellent sweet honey or maple syrup blends, priced at $13.99 per bottle. The Bees Knees Salted Honey, which we sampled on vanilla bean ice cream, adds a pleasant salted caramel essence to foods served with it. And the Trees Knees Butter Maple, made with a convincingly buttery-tasting non-dairy butter flavoring, will delight vegans and the lactose-intolerant on your shopping list.