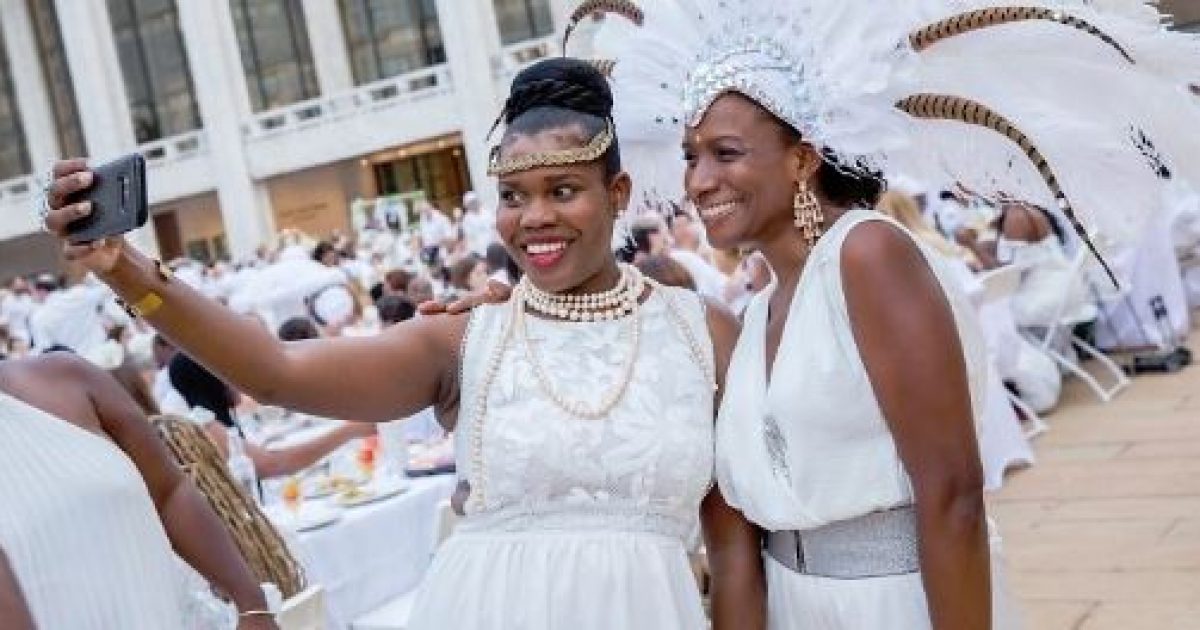 There are many things I can tell you about the pop-event known as Soirée dans le Parc. You already know the date from the title of this post. I can also tell you that the event will run from 6 p.m. to 10 p.m.
I can add to that that you will be dining (and dancing, if you choose) under the stars, somewhere on the water. You will be clad for the occasion in all-white — a cardinal rule of the event — and so will the tables and even the chairs.
The cost? $45, which according to EventBrite, covers insurance, space rental, tables, linen, tents, chairs, transportation (you will be escorted via "luxury bus" from a subway station to be determined), sanitation costs, security, permits, entertainment, and more. The only accouterments not provided are flatware, masks, and your receipt (as proof of payment).
One last question I am able to answer is what you will be dining on. The short answer: Whatever you bring with you. Food and drink are not included.
If you're still interested, tickets may be purchased here.
If you have questions, contact the sponsor, The Signature Society: [email protected], 914-787-7188.