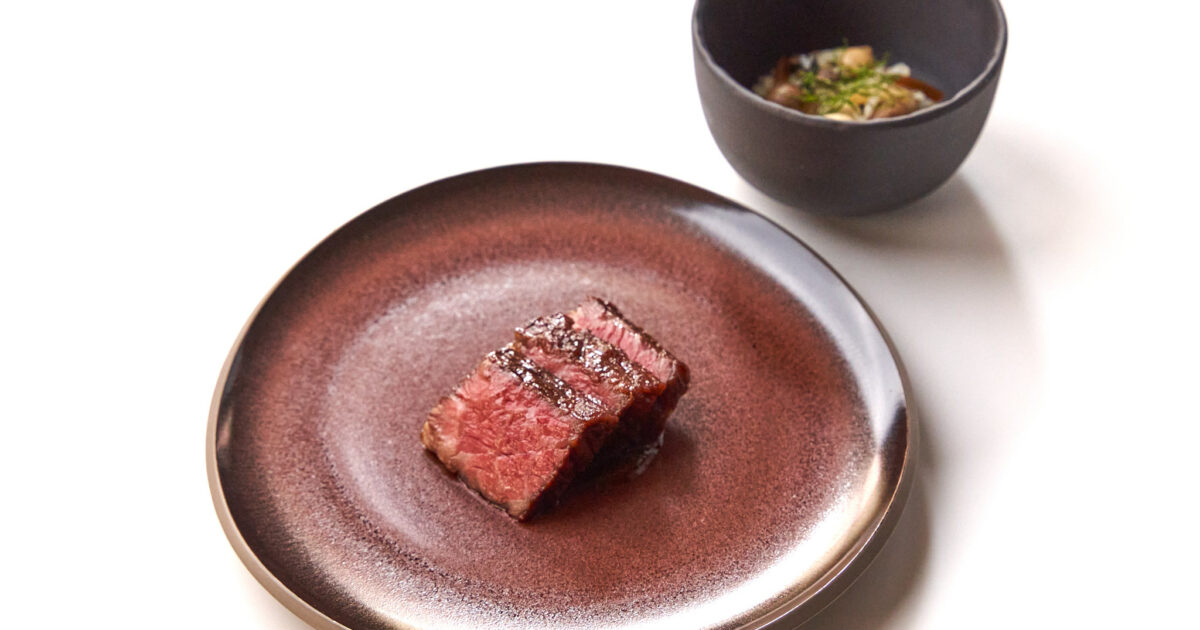 To compete in the highly competitive Asian dining scene in New York nowadays, a restaurateur must invent and reinvent himself continuously. Daeik Kim, who assumed the reins of the kitchen of the two-Michelin-starred Jungsik last fall, has again risen to that task in his new spring menu by reimagining humble Korean staples in attention-getting ways.
Jangorim, for example, a classic dish of beef braised in soy, is realized here using confited duck legs, which are combined with foie gras mousse and cara cara orange compote as the basis of a feuille de brick tartlet. The morsel, which you dispatch in a single bite, is one of five banchan (amuses bouche) that open your meal.
Galbi, which can be found on the menus of countless Korean restaurants all over town, begins at Jungsik with Wagyu beef. The short rib is marinated for four days in a blend of Korean pear, pineapple, and aromatics, braised for three hours, and finished over white charcoal (binchotan).
The old is new theme is sounded again at dessert. Executive Pastry Chef Yoonjung Oh's "carrot" looks like the raw veggie until you cut into it and discover it is actually an assemblage of carrot cake, cream cheese mousse, and pecan praline, all encased in white chocolate and painted to resemble a real carrot.
Inventiveness like this doesn't come cheap. The multi-course dinner is $285. A wine pairing will set you back an additional $175, while a premium pairing will add $475 to the bill.
Jungsik, 2 Harrison Street, 212-219-0900.