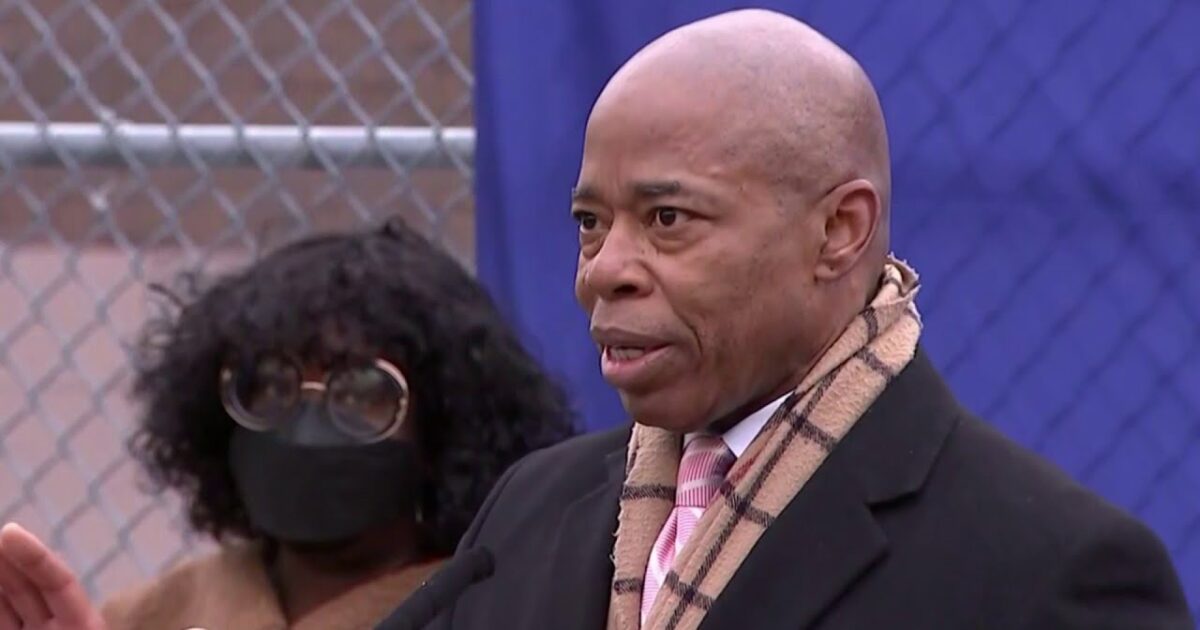 Mere days before New York City Mayor Eric Adams assumed the reins of power, New York Post columnist Steve Cuozo saluted his imminent arrival. Differentiating the mayor-elect from his immediate predecessor who seldom ventured outside Gracie Mansion after dark, he wrote, "Adams … immerses himself in the New York of great office towers, bright lights and fancy food."
Indeed, one of Adams's earliest acts as mayor was to attend the grand opening of Osteria La Baia, a somewhat pricey Italian restaurant noted for its clever reimaginings of classical dishes. Branzino, for example, is offered up "alla pizzaiola," a style of preparation generally reserved for steak.
We didn't think much about the mayor's visit at the time. But, it turns out, it hasn't been his only one. As the New York Times reported on Monday, "Again and again he returns to the … Manhattan restaurant. There, he slips behind a frosted glass partition to a private table where he holds court, while the restaurant stays open until he leaves — sometimes well after its official closing time."
That's not the long and short of it. The restaurant is owned by "Adams's close friends, Robert and Zhan Petrosyants — twin brothers whose businesses Mr. Adams has supported despite the brothers' past felony convictions, outstanding tax debts and a trail of legal troubles."
There's more. Times reporters evidently followed him to the restaurant on his fourteen visits in June alone but never once saw him pay for a meal. When asked by the Times, "a spokesman said the mayor personally pays the bill to the restaurant monthly. But the spokesman declined to provide receipts, and the restaurant's operators did not respond to emails seeking any documents that would support the mayor's claim."
If in fact the mayor failed to pay for his meals, he could be in violation of the city's ethics rules, which explicitly bar public officials from accepting gifts from local vendors valued at over $50. (That branzino, which happens to be Adams's go-to dish, is listed on the menu at $55, before tax and tip.)
What does it all mean? Whom does the mayor meet with at his table during his three-hour stints at the restaurant, and what sorts of things get discussed? As new developments occur, we'll keep you posted.
See also…
Classic Italian Dishes Get a Makeover at the Newly Opened Osteria La Baia