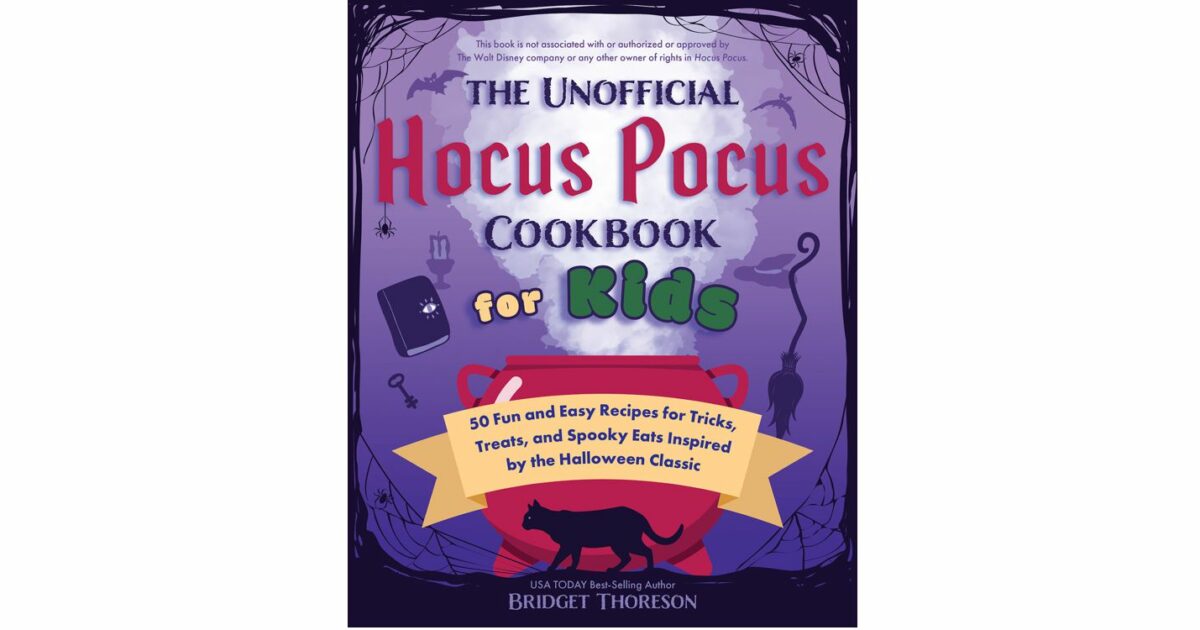 Two Halloweens ago, we announced the publication of a book of whimsical holiday recipes such as William's Wormy Bed Dirt Cake and Dead Man's Toes. That book, The Unofficial Hocus Pocus Cookbook, was inspired by the 1993 cult film classic of the same name.
Now as another Halloween approaches, we are pleased to report that the author, Bridget Thoreson, has written a follow-up titled The Unofficial Hocus Pocus Cookbook for Kids. Thoreson explains that the motivation for volume 2 was her daughter, Beatrice, of whom she writes, "I was excited for the day when she could watch the movie with me and share a part of my own life as a kid. I knew that many other millennial parents probably felt the same way, and so I knew I wanted to do a book that would enhance that experience. Not only could I share the movie with my daughter, but I could share the experience of cooking a recipe related to the movie."
The book contains more than 50 kid-friendly, easy-to-follow recipes, with names like Magicae Mac"-xima n' Cheese, Harvest Vegetable Pizza, A Good Zombie Toast, and Life Potion Punch. The book, published by Ulysses Press, is $17.95, and can be purchased from  Amazon, Zulily, Walmart and leading book vendors.
See also…
A Cookbook for Halloween? Where Else Will You Find a Recipe for Baked Witch Casserole?