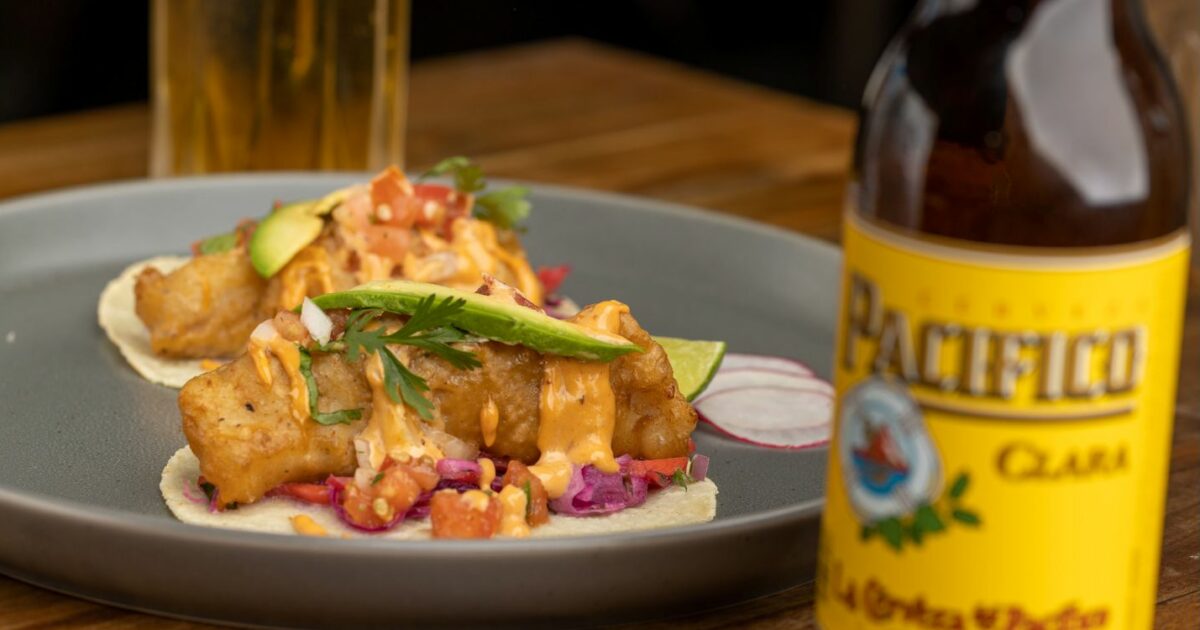 Build it and they will come. That popular tag line from "Field of Dreams" may have been lurking somewhere in the thoughts of Jean Georges Vongerichten when he embarked on the ambitious project of restoring the Tin Building down at the South Street Seaport. Whether that was the case, people have indeed been coming since the restoration was completed last summer.
That includes New York restaurant developers. The latest professional team to set its sights on this part of town are partners Luis Villanueva and Rodrigo Abrajan, whose seafood-centric Mexican restaurant Casa TuLuM opens for business today.
You might start your meal with aguachile, which features an assortment of raw and cooked seafood, including shrimp, octopus, and cherry stone clams, all "cured" by lime juice and lent heat via a blend of fresh and dried chiles. A fiery habanero aïoli is drizzled over your baja fish tacos, which combine white fish, cabbage, avocado, and pico de gallo.
Abrajan, who does the cooking, was previously chef at El Paso NYC in East Harlem. Villanueva, who created the cocktail menus at Havana Alma de Cuba, Cuba, and La Pulperia, is responsible for the beverage program. His cocktails are inspired by the natural beauty found all along the Mexican coastline, expressed through seasonal ingredients and spices that harmonize with the food. Casa TuLuM, 229 Front Street (bet. Peck Slip and Beekman St.), 212-433-5800.
See also…
Jean Georges's 'Clandestine' New Chinese Restaurant Is the Poorest Kept Secret Anywhere