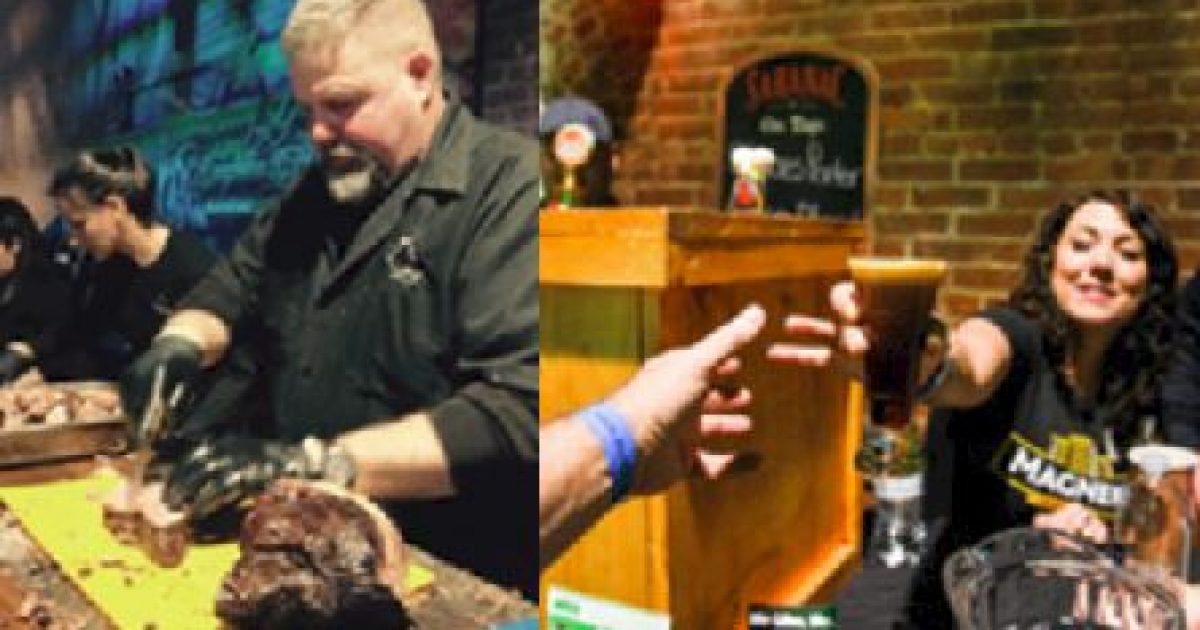 On Saturday, Jan. 27, the 9th annual Beer, Bourbon, & BBQ Festival is making its way to the Big Apple.
This year, visitors will receive a souvenir tasting glass that will permit them to sample 60-plus beers and 40-plus bourbons while chowing down on limitless barbecue.
The event consists of three different sessions, one of which — the Grand Poobah BBQ in 'Merica Session(!) — is already sold out. Tickets are still available for the Bacon & Biscuit Tasting Session, which runs from noon to 4 p.m., and the Whole Hog Pig Pickin' Session, from 5:30 p.m. to 9:30 p.m.
Throughout the day, there will be tastings from the event's own pit masters as well as from some of local restaurants. The menu will include  pulled pork, ribs, briskets, and "any fixin' you could imagine."
The menu is as follows:
"Ala King" Creamed Bacon on Clam Toast,
Asian BBQ Bean Salad,
Bacon Guru Uncured
Bacon Roses,
Bacon Wrapped Meatballs,
BBQ Bacon Burnt End,
BBQ Chicken,
Biscuit with Sausage Gravy,
Biscuits,
Brisket,
Brisket Sliders with Onion Jalapeno Relish,
Cajun Jambalaya,
Collard Greens & Baked Beans,
Pineapple Jerk Chicken
Gourmet Bacon Station
Shrine of Swine – Whole Hogs
Each of the still-available sessions will feature a bacon-eating contest!
Tickets to the Bacon & Biscuit Tasting Session sell for $109. Tickets to the Whole Hog Pig Pickin' Session cost $99. Tickets may be purchased here.
The festival will be held at The Tunnel, 608 West 28th Street, at Eleventh Ave.