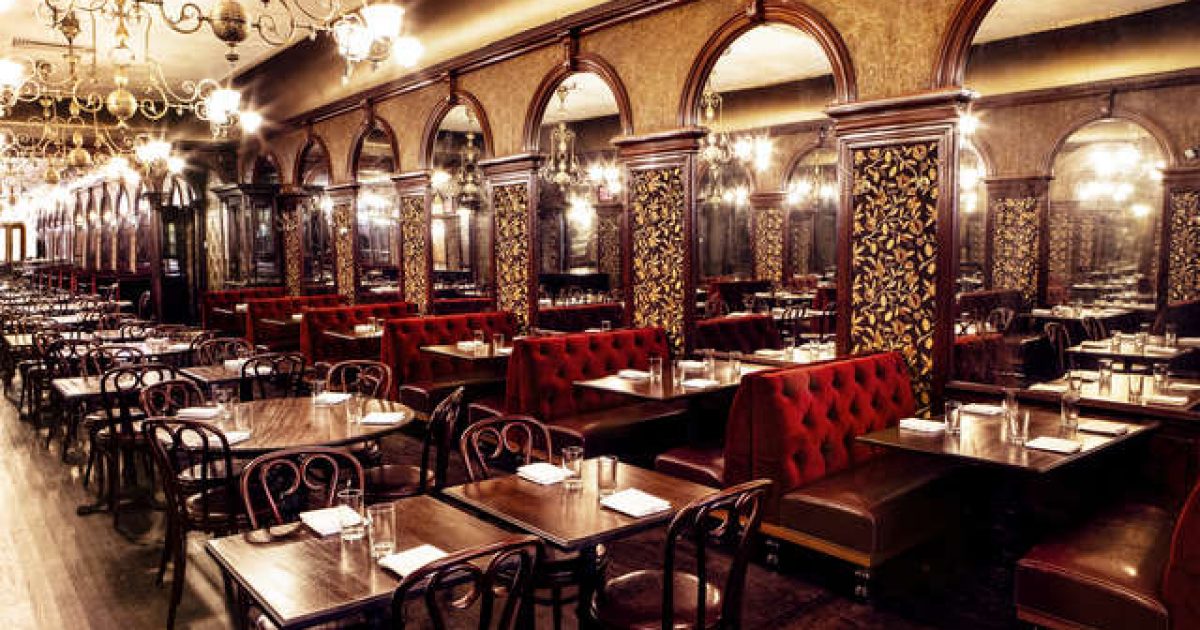 After a century and a quarter, Gage & Tollner, the downtown Brooklyn institution, gave up the ghost a little over a year ago. As I reported at the time, the restaurant at the time was planning a major relaunch after a 16-year-hiatus. But "the night before the restaurant was scheduled to reopen … the owners had to abort because of the coronavirus pandemic."
It seemed for certain that the fat lady had sung. But — now you see it, now you don't, now you did again — last Thursday G&T reopened. The menu looks fundamentally unchanged, except for the prices, which have been adjusted for inflation.
A few minor tweaks have been made. The soft clam belly broil of beloved memory is back, though for some reason the butter in which the plump bivalves are bathed is tinctured with miso — an unneeded gesture to modernity. The house's vaunted veal chop similarly arrives sauced by a blend of roasted shallot, porcini, and verjus.
The new G&T's message seems to be that you can't go home again — at least not all the way — but don't let that stop you from making a visit to this grand old restaurant.
See also…
The Restaurant Reopening that Wasn't