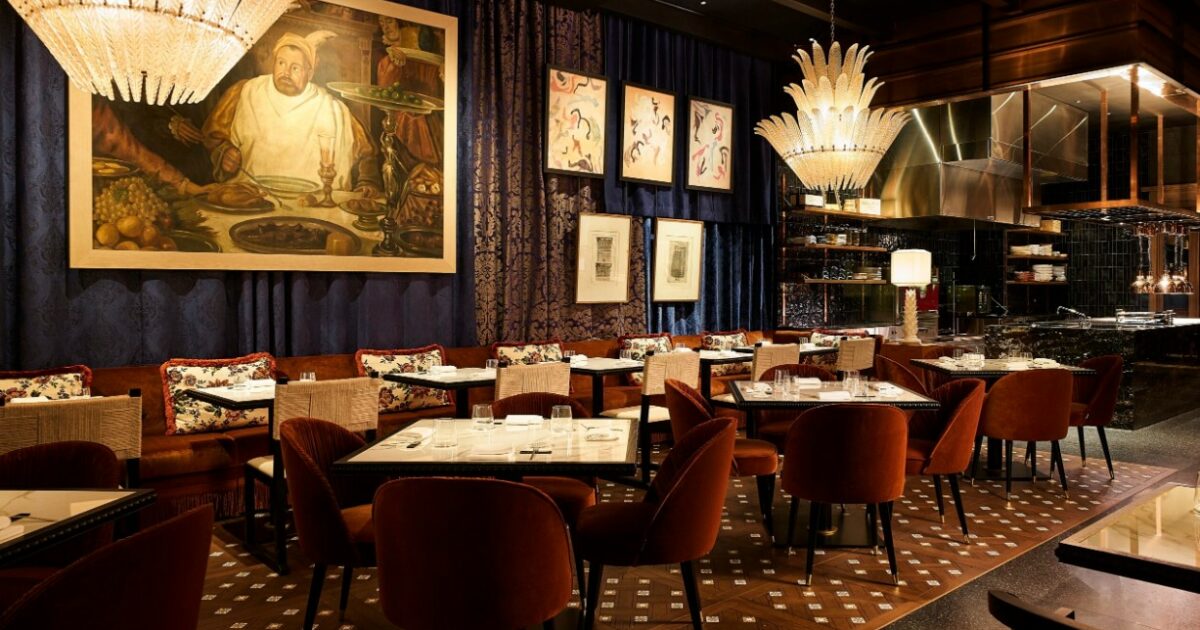 The Bazaar. That is what humanitarian and restaurateur José Andrés calls his latest culinary enterprise, the New York location of which was unveiled on Tuesday. Billed as "a sensory adventure of sophisticated cuisine, artful service and unbridled creativity," the restaurant is one of several identically named eateries that have opened or are in the works. (Currently there are locations in Chicago, Las Vegas, and the chef's adoptive hometown of D.C.)
Housed in the Ritz-Carlton Nomad, on West 28th Street, the New York installation combines the cuisines of Japan and the chef's native Spain. A press release explains the connection:
This restaurant is a story 400 years in the making…it begins when a group of samurai, led by Hasekura Tsunenaga, sailed from Japan to Spain for an audience with the king. They brought with them their history, their culture, their traditions. Both Spain and Japan share a deep respect for ingredients and dedication to technique. What you are about to experience is a journey between these two worlds…navigated with imagination and wonder by our team.
How does the marriage manifest itself? Through such disparate pairings as Ibérico pork cooked over the robata, and pork skin chicharron with pimentón, wasabi yogurt espuma,  and furikake. The menu also offers Spanish frituras alongside Japanese tempura with dishes like puntillitas, baby Spanish squid coated with Japanese tempura batter and fried crispy.
The Bazaar at the Ritz-Carlton Nomad, 35 W. 28th Street (nr. Broadway).
Results of Subway's Change-Your-Name Dare
Subway recently asked for a show of hands among fans of the sandwich chain who would  be willing to change their first name to "Subway" in exchange for free subs for life. The results, published here, reveal that nearly 10,000 people answered "yes" in just 96 hours.
See also…