Harlem Hops, Manhattan's first 100% African-American-owned craft beer bar, has long striven to locate and offer on tap beers thirsty imbibers won't find in any other bar. They have achieved that goal by concentrating on local, small batch, family owned breweries.
Now Harlem Hops has collaborated with one of those breweries, Brooklyn Brewery, to deliver a beer of its own in time for the fall season. The name of the product is "Harlem Hopes HBCU Homecoming," and it is described as a porter aged in Bourbon barrels.
Brooklyn Brewery brewmaster Garrett Oliver explains, "We brewed Homecoming as a classic smooth strong porter. The beer marries perfectly with … oak-driven vanilla, coconut and cinnamon notes. Homecoming is rich enough to never get boring, but sleek enough for pints with friends and family."
Harlem Hopes — the organization mentioned in the beer's name — is a 501c3 that provides scholarships to offset the cost of college to native Harlem residents. The goal is to close opportunity gaps that disproportionately affect students of color and students from low-income families wanting to continue their dream of obtaining a college degree from an HBCU.
Kim Harris, who founded Harlem Hops along with Stacey Lee Spratt and Kevin Bradford, reflects on the origin of the beer:
Homecoming is a love letter to our HBCUs [Historically Black Colleges & Universities]. Since COVID has made it difficult for us to come together and celebrate in person, we wanted to offer a 'homecoming in a can', bringing the flavor of our beloved HBCUs to your fingertips, and tastebuds.
All three founders are alums of HBCUs.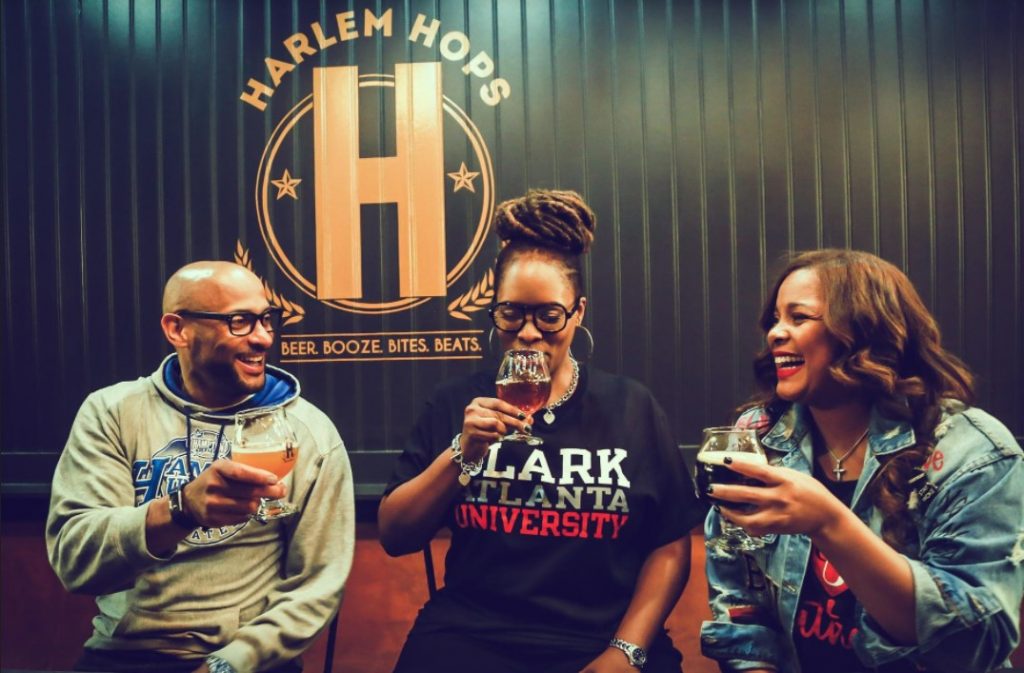 Homecoming is available on tap and in 16-ounce cans at Harlem Hops, the Brooklyn Brewery Tasting Room, and the following craft beer bars: Bierwax, Sampler BK, Camela's Tasting Room, Draught Industries, Beer Noggin, The Local Nyack, Eddie's Roadhouse, Mohawk Taproom, Luke's Lobster, Whitman's Hudson Yards, and Wolf & Warrior. All will be donating a portion of the proceeds to Harlem Hopes.