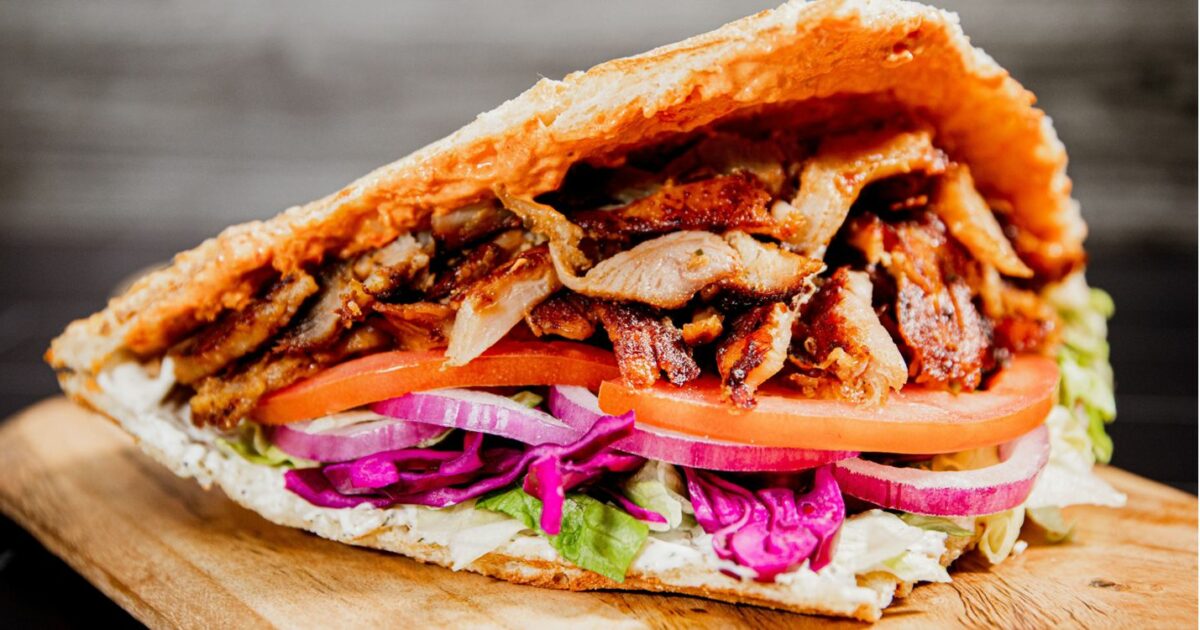 "We do one thing and do it right." That is the mantra of German-born New Yorker Nikolaus von Solodkoff, who on March 20 will open his fast-casual restaurant, Döner Haus, on East 14th Street. The one thing he intends to do right is introduce the city to authentic German-style Döner kebab sandwiches.
The German version of döner originated in the 1970s when Turkish immigrants arrived in Germany and created a variant of the dish using German ingredients alongside Turkish seasonings. As with Arab shawarma and Greek gyros, the meat served in a döner kebab is shaved from a vertical spit and inserted into a flatbread.
Döner Haus will offer both a beef version, using top round, and a chicken version, using meat cut from the leg. Solodkoff plans to offer a vegan version as well.
Döner Haus will offer several promotions to mark its opening, including discounts for all uniformed city workers and a midnight "happy hour" starting at 12 a.m. and running till closing time to accommodate patrons of the many bars, clubs, and restaurants nearby.
Döner Haus, 240 E. 14th Street, 646-590-2564.