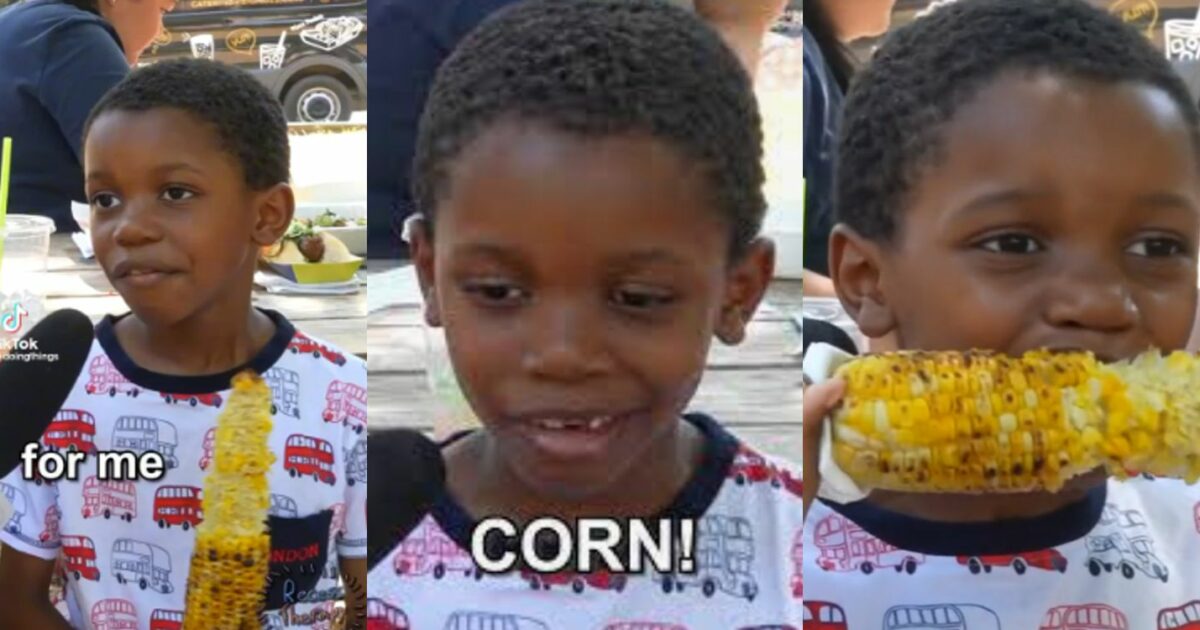 Children's faces looking up
Holding wonder like a cup.
I don't know which child, if any, Sara Teesdale had in mind when she penned the immortal words above, but the behavior of the adorable little boy who has come to be known as the "Corn Kid" perfectly embodies the sentiment. The child, whose name is Tariq, has become an overnight social media sensation ever since an Instagram account called Recess Therapy shared a video on Tik Tok of him enjoying an ear of grilled corn in Prospect Park.
As you can see for yourself by watching the video, which follows, Tariq does more than merely enjoy this late-summer treat. He waxes rhapsodic on it, explaining to his interviewer, "Ever since I was told that corn was real, it tasted good."
The video appears to have had the unexpected effect on users of social media, who view corn in a new light. Sales in corn have been booming.
In the spirit of the video, I have assembled a brief list of locations around the city that offer corn dishes worth trying. There's also a link below to a recipe for blackened corn, a delicious take on the vegetable you can try it home.
At noreetuh, corn is a featured ingredient in its "sweet summer corn musubi." Available only as long as summer corn is in season, the dish consists of the vegetable sandwiched between two rice cakes that have been spread with chipotle mayo, wrapped in nori, and cut into three bite-sized pieces.
The recently opened Rang in Long Island City offers a "corn and crispy okra chaat," made by tossing corn kernels with amul ghee and crispy strings of okra. The Mexican spice blend Tajin adds a peppery kick to the dish, which — in a coincidental nod to Tariq — was influenced by the corn on the cob Chef/Owner Abishek Sharma's mother made while he was growing up.
On its brunch menu, The Mary Lane, in the West Village, offers a unique zucchini, charred corn, and goat cheese scramble.
See also…