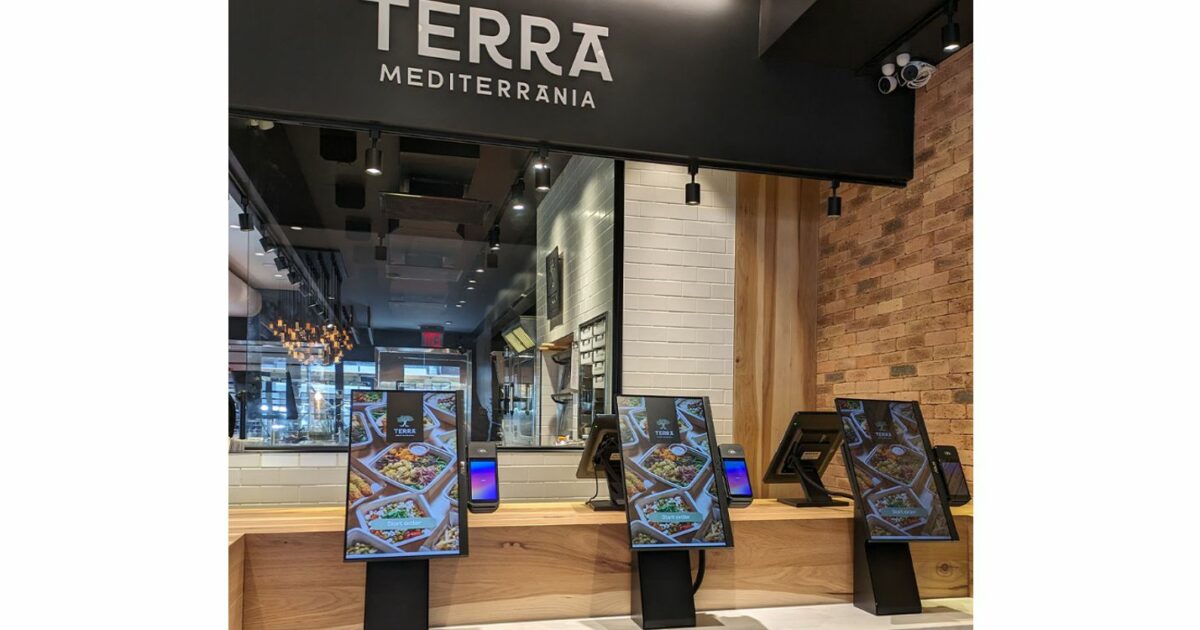 One day it's sushi conveyor belts. The next it's some other technological wonder to let us know we're not in Kansas anymore.
Terra Mediterrania, which opened in Chelsea on Monday, eats like a fast-casual restaurant serving Mediterranean food (think laffa wraps, bowls, salads, more), and reads like something out of a science fiction magazine.
Terra's chief claim to fame is that it's an ESR (Efficient Service Restaurant). What does that mean? Among other things it means that at the entrance you are greeted (to the extent that machines can "greet") by smart kiosks that use ATMOS, a new-to-market point-of-sale technology. "ATMOS," a press release explains, "streamlines the ordering process for diners, aggregates information about ordering trends, and optimizes the menu in accordance with diner preferences. On the kiosks you'll see a complete list of ingredients, allergens, and photos taking the guesswork out of ordering."
Then there's the fact that the kitchen is 100% electric. According to the presser, the choice to go electric enhances "speed and precision." I'm not sure how cooking with electric is any faster than cooking with gas, and when it comes to precision, there's no contest. Every professional chef I've ever met insists on gas as the cooking medium of choice.
Terra Mediterrania, 124 Seventh Avenue (bet. 17th St. and 18th St.), 212-457-8509.
See also…