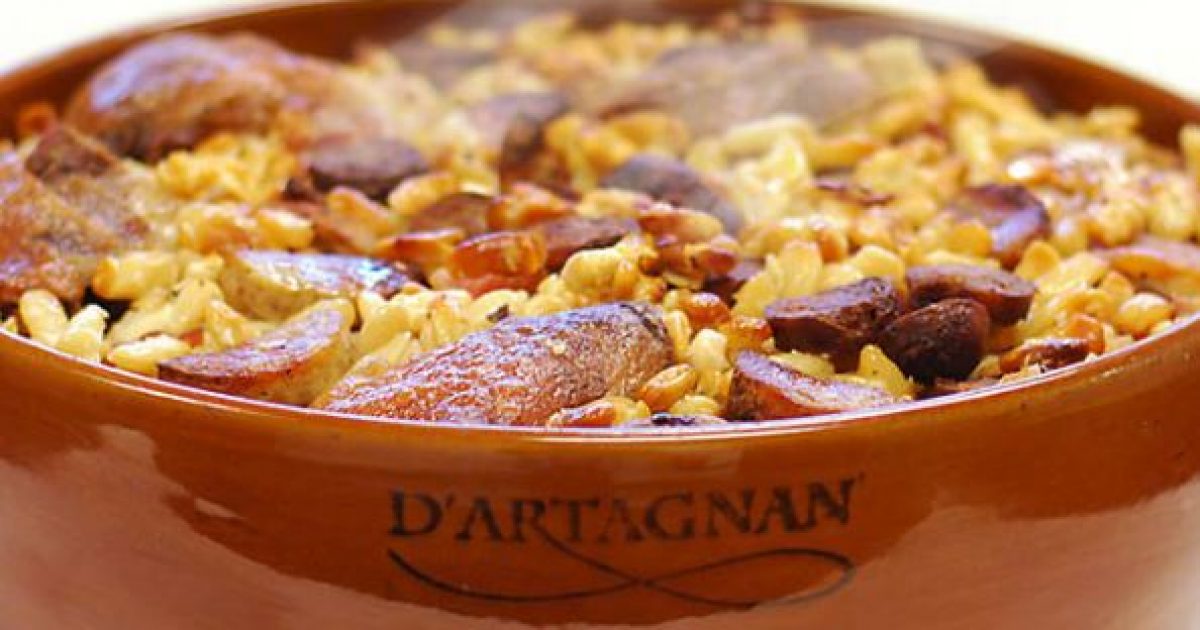 How much do you love cassoulet? Enough to trek out to Greenpoint on Saturday, Jan. 20, for Jimmy's No. 43 annual cassoulet cook off? Let's put that in perspective for readers who live out that way: Enough to trek into the city nine days later for the fourth annual Cassoulet War, sponsored by D'Artagnan?
On January 29th, chefs from all over will engage in a battle royale at the Kimpton Hotel Eventi in Midtown to see which ones remain standing at the end of the evening. Judges will select two champs, one for the most authentic cassoulet and one for the most daring version of the classic.
Attendees will participate in a walk-around tasting that includes plenty of Madiran, Cahors and Armagnac to wash down the delectable stews.
There will also be a raffle. First prize is a round-trip ticket to France, courtesy of La Compagnie airline, to accompany the winning chef at the Fete de Cassoulet in Castelnaudary, one of the dish's three hotly debated birthplaces.
The cost of the event, which runs from 7:00 p.m. to 9:30 p.m., is $75, with proceeds benefiting Action Against Hunger, a global humanitarian organization that takes decisive action against the causes and effects of hunger. Tickets may be purchased here.
Kimpton Hotel Eventi, 851 Sixth Avenue, New York City.
See also…