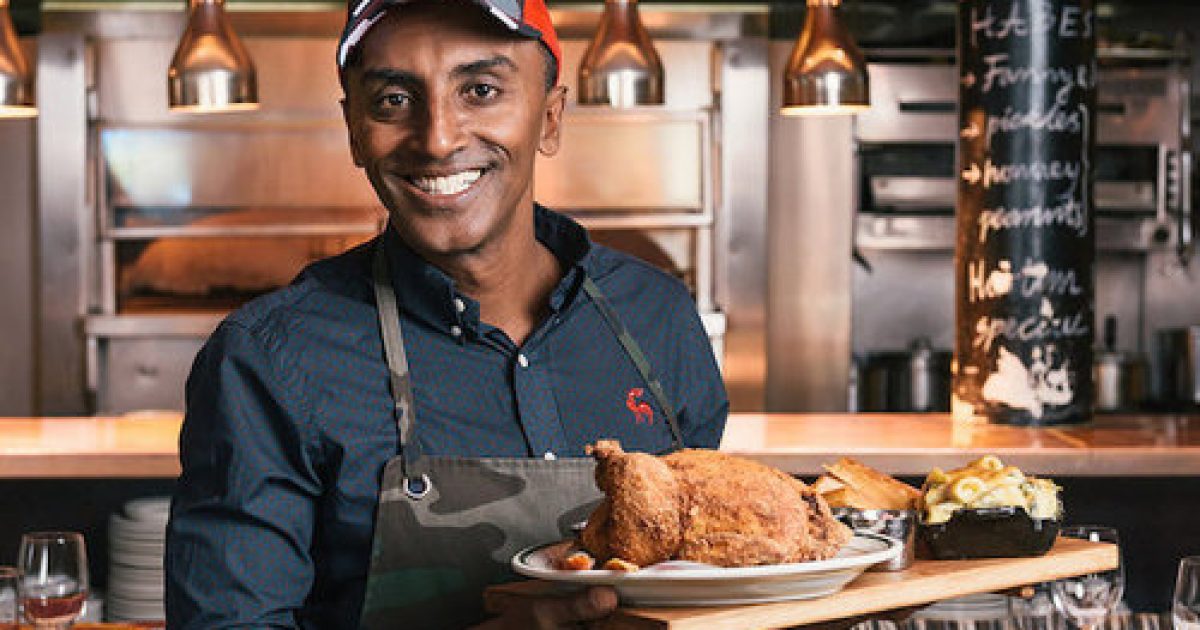 It's been twelve years since chef and restaurateur Marcus Samuelsson opened a restaurant in New York, six if by dint of its proximity to Manhattan you count Marcus B&P, which opened in Newark in 2017.
His latest venture, Hav & Mar, is scheduled to open in Chelsea this coming Tuesday, Nov. 15. The name, which is an amalgam of the Swedish word for "ocean" and the Amharic word for "honey," is both biographical (Samuelsson was born in Ethiopia and raised in Sweden) and informational: The thrust of the offerings will be sustainable seafood and farm-to-table vegetables combined in ancestral recipes. Think lobster and crabmeat with rice and peas and berbere-cured salmon with injera.
Samuelsson's goal of merging and reflecting disparate cultures will not be limited to what's on the plate but to how it got there. "This is a place where Black excellence is going to be celebrated outside Harlem, so our goal is to work with Black and BIPOC winemakers and farmers," he told Vogue. Toward that end the restaurant's leadership team will be comprised predominantly of women of color.
See also…