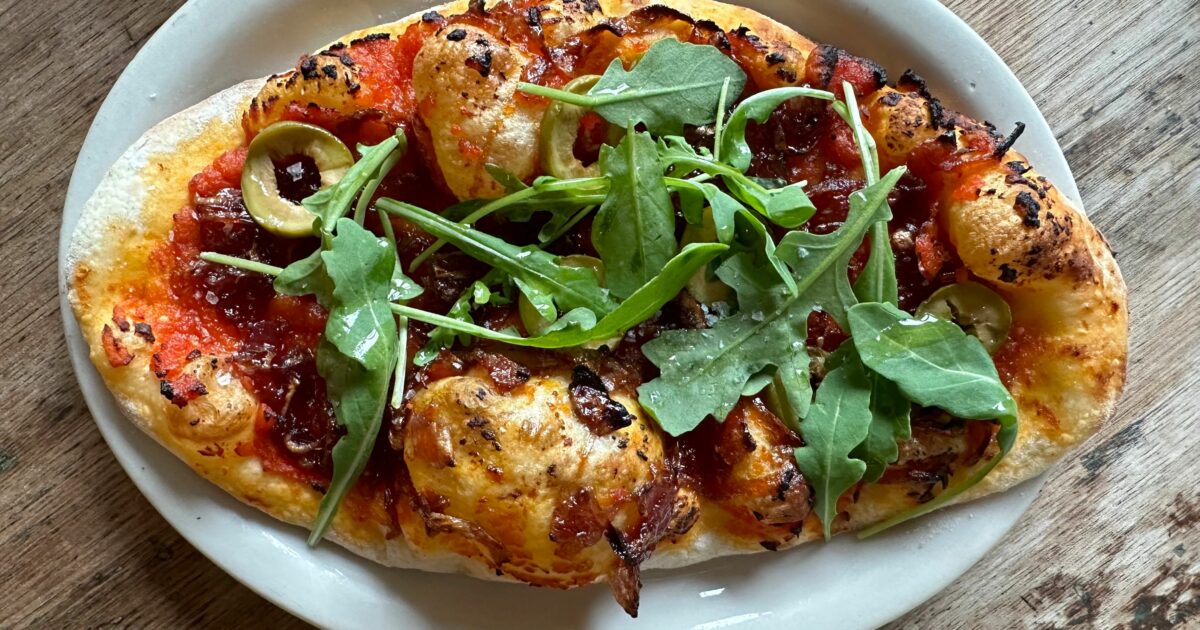 Sara Conklin and Yusuf Lovett, the creative duo behind the popular Glasserie in Greenpoint, will provide the community with a second option this fall. The new venue, a Mediterranean-style diner dubbed Radio Star, will pay homage to WNYC radio, which transmitted from 1937 to 1995 in the adjacent Transmitter Park.
Says Conklin of the new venture, "Radio Star is for the people; a place you can go for an espresso anytime, or a full meal. Pop in for a cocktail at 4 p.m. and then maybe back for a breakfast sando at 8 a.m. the next day. We are here for everyone and always good for a chat across the bar."
The menu will offer shareables, such as chicken pistachio croquettes and an anchovy, Calabrian chili, and caramelized onion flatbread, as well as a number of larger plates. Look for a possible Labor Day opening, pending the arrival of the liquor license, which has already been approved.
Radio Star, 13 Greenpoint Avenue, Brooklyn.