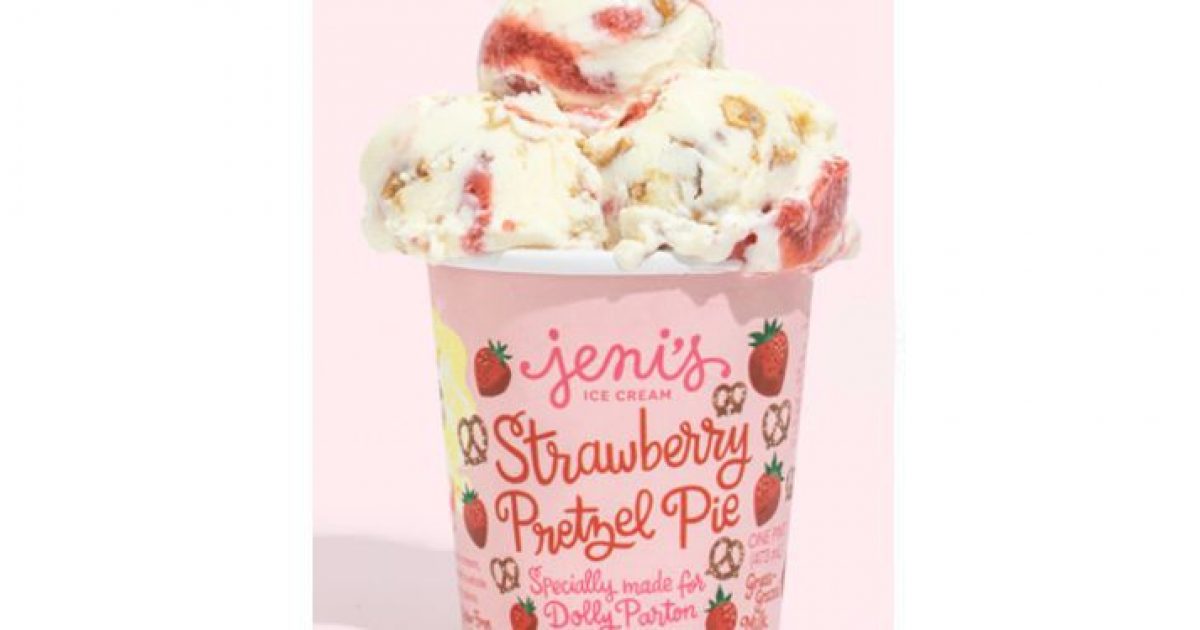 Dolley Madison, who is often credited with saving the portrait of George Washington and other White House treasures when the British attacked the Capitol in 1814, is no longer the only Dolly to be associated with a brand of ice cream.
Singer Dolly Parton has collaborated with Jeni's Splendid Ice Creams (the adjective is theirs) to come up with a new flavor, proceeds from the sale of which are going to charity. The flavor, Strawberry Pretzel Pie, is described by the company as "sweet and salty, with timeless appeal, deep American roots, and makes you feel darn good":
It's a throwback to the triple decker pie from the potlucks of our youths. Layers of salty pretzel streusel, subtly sweet and effortlessly tangy cream cheese ice cream, and lipstick red strawberry sauce.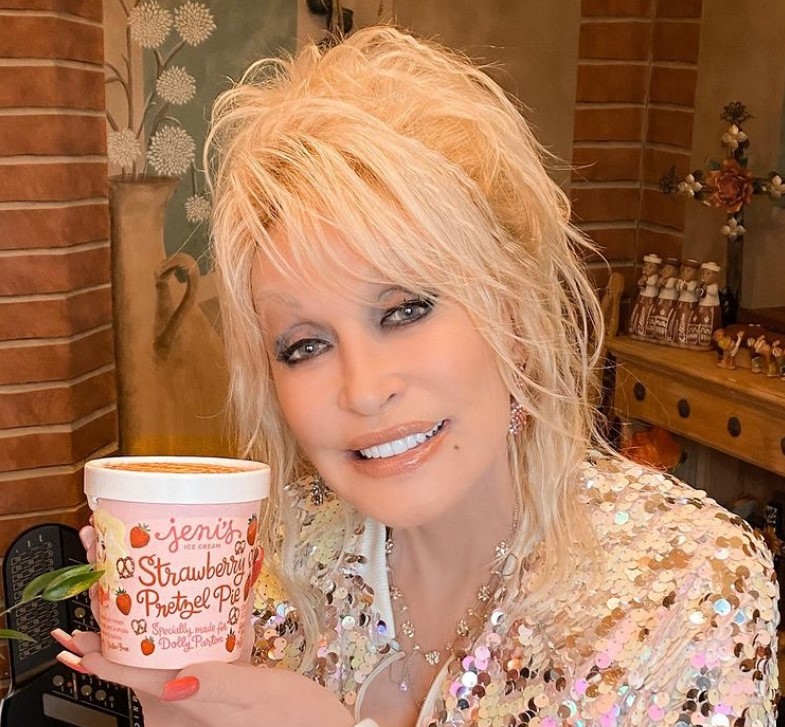 If it sounds like something you'd like to try, good luck finding it. When the flavor first hit the shelves last week, the company's website short-circuited almost instantaneously under the stress of fulfillment demands. Jeni's took to Twitter, advising:
To those of you trying to order Strawberry Pretzel Pie online, we are so sorry. This sucks. The flavor is NOT sold out. Our website issues have lasted longer than expected, but we are working on it and will let you know via email and social media when we're back up and running.

— Jeni's Splendid Ice Creams (@jenisicecreams) April 8, 2021
Some curious ice cream lovers who turned to the secondary market report having found one source on eBay. The only hitch to ordering from this seller is the price: $1,000 a pint.
At that price, the product is too expensive almost for Nancy's Pelosi's freezer.
Proceeds from the sale of the flavor go to Dolly Parton's Imagination Library, a nonprofit begun in 1995 that describes itself as a "book gifting program that mails free, high-quality books to children from birth to age five, no matter their family's income."
See also…
The Most Expensive Restaurant in New York Is Not Masa