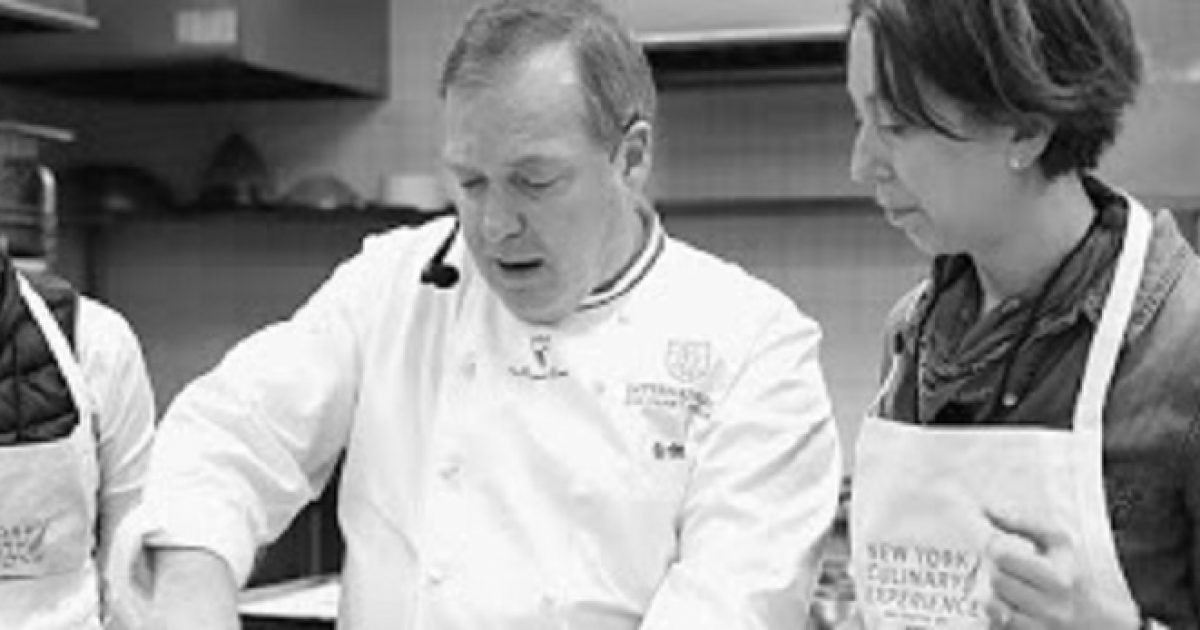 What do Seamus Mullen, Masaharu Morimoto, David Bouley, and Jean-Georges Vongerichten have in common? If you said all are top New York chefs, you are right. If you said that all will be cooking under one roof on May 4 and 5, then you are probably aware that the fifth annual New York Culinary Experience will take place at The International Culinary Center in SoHo — and you are invited to cook alongside and learn from these and other world-class chefs as they prepare their signature dishes.
Some of this year's participants will learn the secrets of Landmarc's goat cheese profiteroles, duck breast with cherry sauce, two potato hash, and more under the guidance of Chef Marc Murphy. Others will get the skinny on classic comfort food reinvented by Marc Forgione, who will share the recipes and techniques behind his baked potato" crème fraiche agnolotti, "everything bagel" gougeres, and foie gras "PB &J" duck fat English muffins.
And if that's not enough to whet your culinary appetite, know that the legendary Alain Sailhac and Andre Soltner will be teaching as duo for the first time, and so will Jacques Torres and Ron Ben-Israel.
This year's event will also feature an auction package for a once-in-a-lifetime culinary experience with three-star Michelin Chef Alain Passard in France. The winner will receive a visit to one of Passard's potagers, a VIP lunch at the garden prepared by Passard, a cooking lesson in Passard's L'Arpège kitchen, and a degustation dinner at his world renowned restaurant. Proceeds from the auction will support The Future Chefs Scholarship, a program at The International Culinary Center established to provide scholarships for students who wish to pursue their dream of attending culinary school.
A limited number of tickets for the New York Culinary Experience's hands-on weekend are still available. The cost for the weekend is $1,395 per ticket and includes all classes, breakfast, lunch, and a cocktail/wine reception each day. To purchase tickets, please visit nymag.com/nyce. The event is jointly sponsored by www.nymag.com, The International Culinary Center, and the James Beard Foundation.