Americans consume some 50 billion burgers annually. That works out to roughly 153 burgers a person over the course of a year, or three per week.
To help you reach your weekly quota — and to pay homage to National Hamburger Month, which falls in May —  Burger & Lobster (reviewed here) is featuring five new burger creations, to be made available at the two B&L stores on a weekly rotating basis:
Bourbon — house-made Elijah Craig bourbon BBQ sauce, frizzled onions, Cheddar and American cheeses
Fiesta — Cotija cheese, guacamole, pickled cherry peppers, jalapeños, chipotle aïoli
BEC (bacon, egg, cheese)— homemade maple bacon jam, fried egg, American cheese
Steakhouse — Stilton, frizzled onions, house-made maple bacon jam
Ssam — homemade kimchi, bacon, American cheese, chipotle Ssam sauce
All are based on the restaurant's signature three-cuts blend ground daily for the restaurants exclusively by Pat La Frieda. And all are priced at $22 and include salad and crispy fries.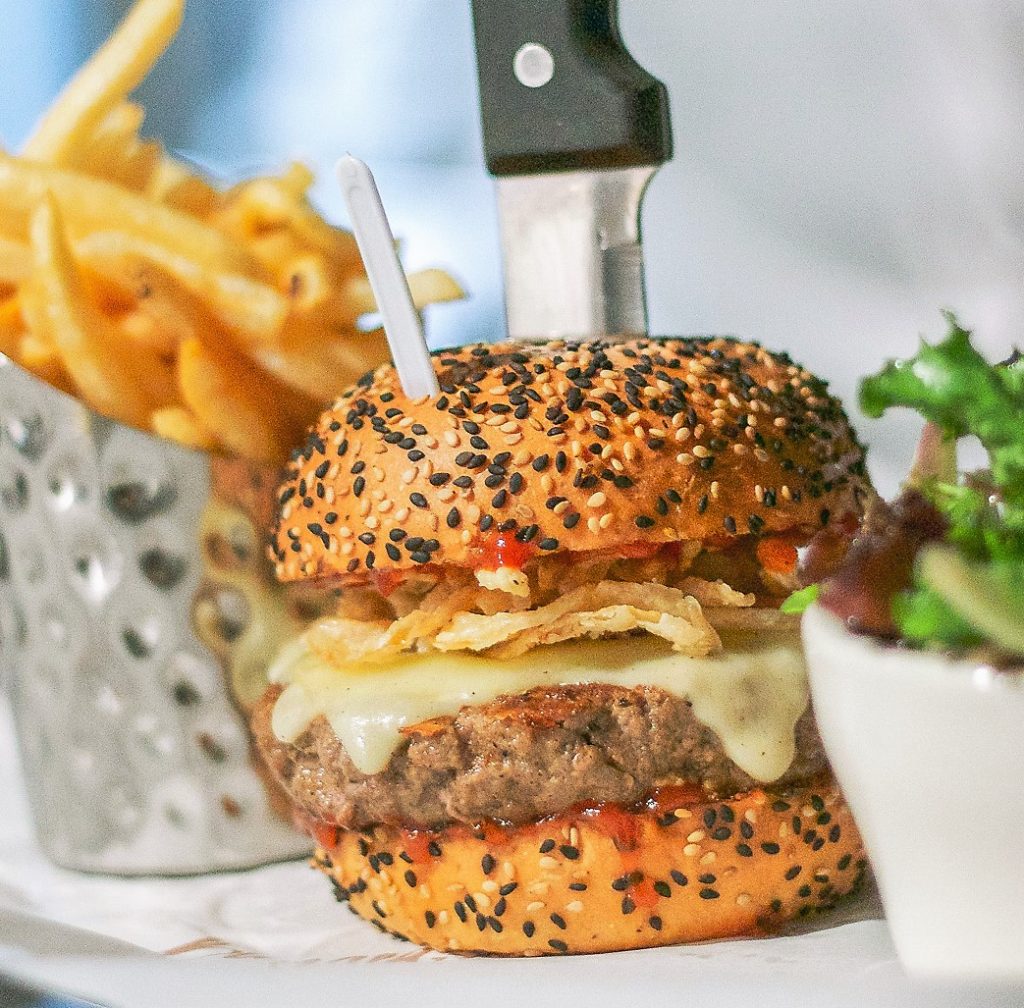 Now the alert among you will recall that I mentioned a challenge. If you manage to eat all five burger creations over the space of the month, you will receive one of Burger & Lobster's "original" burgers free of charge. (The original is adorned with bacon, American and Cheddar, house pickled onions, pickles, lettuce, tomato, and the house's secret sauce.)
A schedule of which burgers are served each week and at what location follows:
You've already missed out on the week of Apr. 30 (sorry about that), so you'd better get busy. You have until closing hour on June 3 to qualify for the prize.
When you stop in for your first celebratory burger, you will receive a National Burger Month Punch  card, on which managers will verify the order of each subsequent burger.
Burger & Lobster, 39 W. 19th Street, 646-833-7532; 132 West 43rd Street, 917-565-9044.
See also…