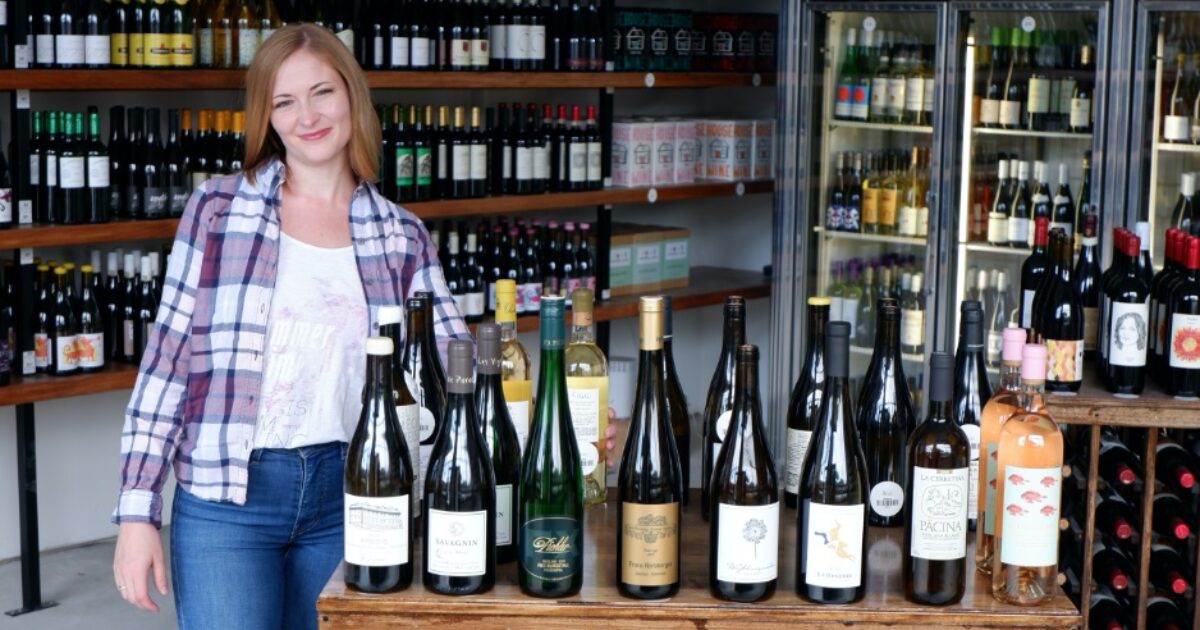 Debbie Jones, who as head sommelier at the two-Michelin-starred Jungsik has been guiding customers in their wine selection for the past two years, will be opening her own wine and liquor shop in Ridgewood, Queens. Called Ellen's Wines & Spirits, the store is set to open Nov. 16, just in time for Thanksgiving.
What will set Ellen's apart from the myriad wine shops in New York is its emphasis on labels that are typically not well represented, especially those owned by women and minorities, who only make up roughly five percent of the industry.
Jones discovered her passion for wine after completing an intensive three-week course on the subject while a student at the Culinary Institute of America. After graduating, she went on to work at several high-end New York restaurants including Del Posto where she remained for four years. During this time, she obtained her diploma from the Wine Spirits Education Trust and became a Certified Sommelier from the Court of Master Sommeliers.
To help further her goal of educating the customer, Jones will be releasing videos on TikTok and Instagram explaining the history of and differences among wines as well as hosting complimentary in-store tasting every other Friday from 6 p.m. to 8 p.m. Ellen's Wines & Spirits, 50-05 Metropolitan Avenue, Queens, 929-614-7310.
Reset Your Clocks to These New Happy Hours
In July, AppleEats asked the question "which restaurant has the longest happy hour in New York?" A new contender for that distinction has emerged. The Mexican restaurant mini-chain MEXiCUE has declared that its happy hour will now be all day every day. During happy hours (note the plural) house margaritas and wines by the glass are $8 and beers are $5. Selected tacos and other noshes, moreover, will be $5.
So is there a catch? Yes. The restaurant doesn't open till 6 p.m.
If your thirst can't wait till then, head on over to Rosemary's on First Avenue at 20th Street, whose newly instituted happy hour commences at 3 p.m. on weekdays. From then till 6 p.m., you can settle in with a glass of Soave Nardello, Veneto, 2020, or Montepulciano d'Abruzzo, Artigiano, 2020, for $7 a glass. Cocktails are $12, and nibbles run from $8 for homemade potato chips to $21 for an affettati misti of prosciutto, mortadella, finocchiona, olives, and pasta fritta.
Meantime Ethyl's, a 1970's-inspired dance bar and performance space, has announced a "fi'dolla happy hour," where selected items are fi'dollas — I mean five dollars. From Tuesday through Saturday, 6 p.m. to 8 p.m., and Sunday, 4 p.m. to 6 p.m., well cocktails, beer on tap (bar choice), and wine by the glass (bar choice) are all $5. So are an OG Fi'Dolla Burger (LaFrieda beef blend, American cheese, pickle, tomato, lettuce and gogo sauce), Ethylz Pretzel, jerk chicken wings, and beef empanadas.
See also…