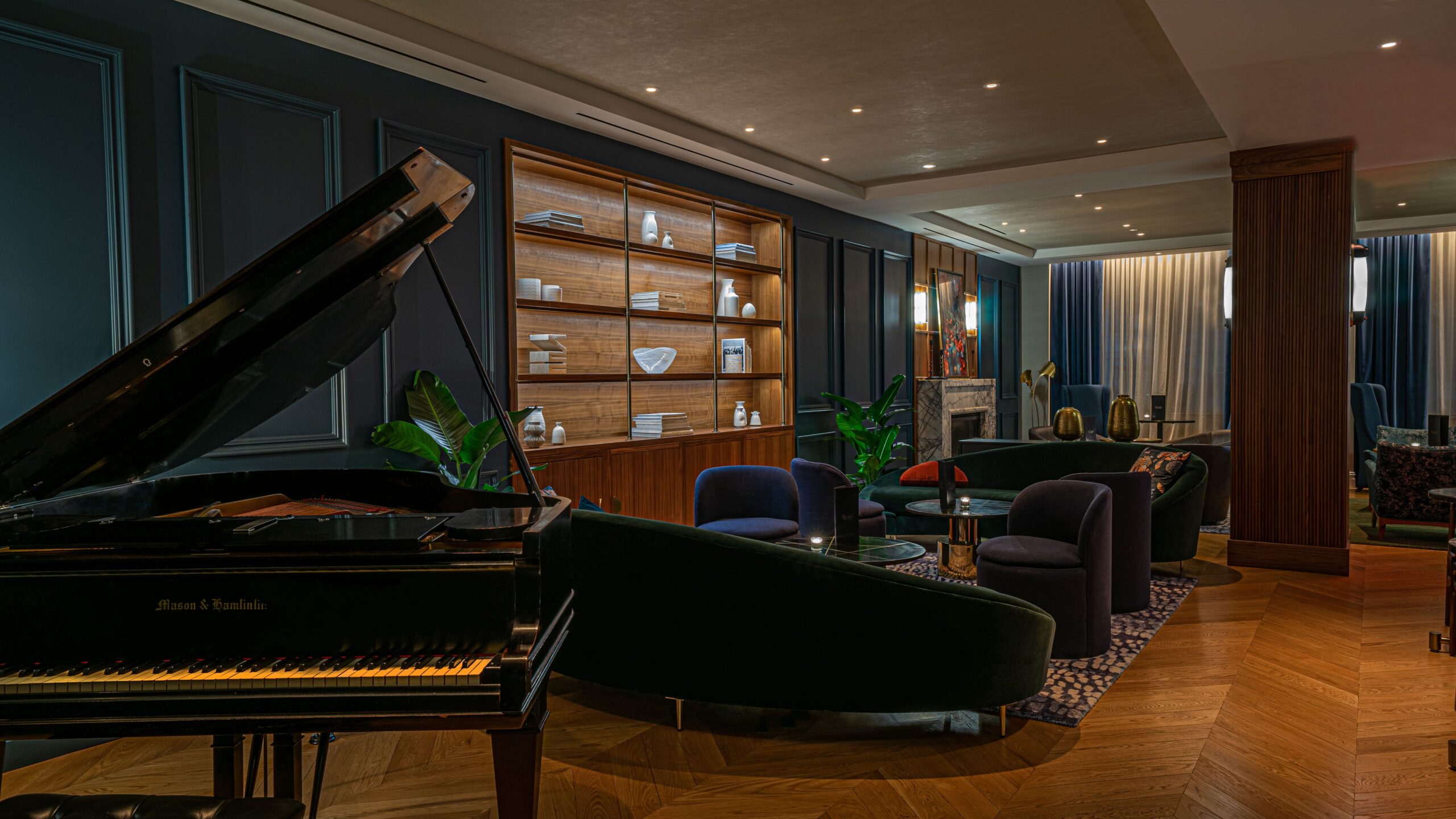 Open not quite four months, The Wallace Lounge, in the Wallace Hotel, a luxury haunt, exudes an elegance and Old World charm that makes it an ideal spot to meet for light bites and a drink before or after an event at Lincoln Center or the Beacon Theatre.
The bar's take on the dirty martini, which they make with Grey Goose and dub the Baïka Martini, contains not only olive brine but a spoonful of caviar. Guests can also partake of a caviar flight with all the fixin's, including a short stack of mini blinis. Prices range from $240, for Royal Alverta, to $830, for Classic Baïka. Wash it down if you dare with a bottle of the Louis Roederer "Cristal" from 2014.
Hot noshes run from wagyu sliders to potato croquettes served under slices of black truffle with a side of truffle mayo.
The Wallace Lounge is perhaps one out of one bar in New York that offers a brief but well-chosen selection of kosher wines, including the excellent 2019 Special Reserve Cabernet Sauvignon from Herzog.
The Wallace Lounge, 242 W 76th Street.
Speakeasy Supports Women in Sports with Limited-Time Cocktail
What sets J.Bespoke apart from other sports bars in town is its location (it is tucked discreetly away behind custom suit maker Baynes + Baker on East 27th Street). What else sets it apart is its firm adherence to leaving the "men's club" feel of sports behind.
With an eye toward eliminating the gender-exclusive nature of the sports world, a mission the speakeasy shares in common with nonprofit organization Play It Forward, J.Bespoke is donating 20% of proceeds from the sale of its limited edition "Fútbol Is Life" cocktail. The drink blends Spring 44 Gin, Cumbé Premium Aguardiente, fresh lime juice, and honeyed strawberry.
The cocktail, priced at $18, will be available from July 18 to August 20.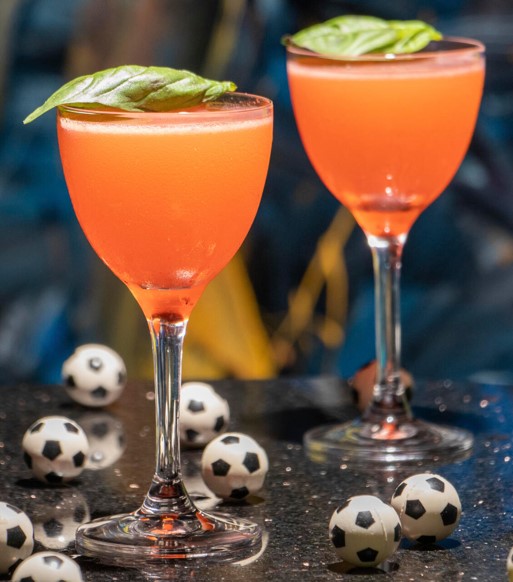 J. Bespoke, 121 E 27th Street.
See also…
Why Is This Wine Different From All Other Wines? 10 Things to Know About Kosher Wine