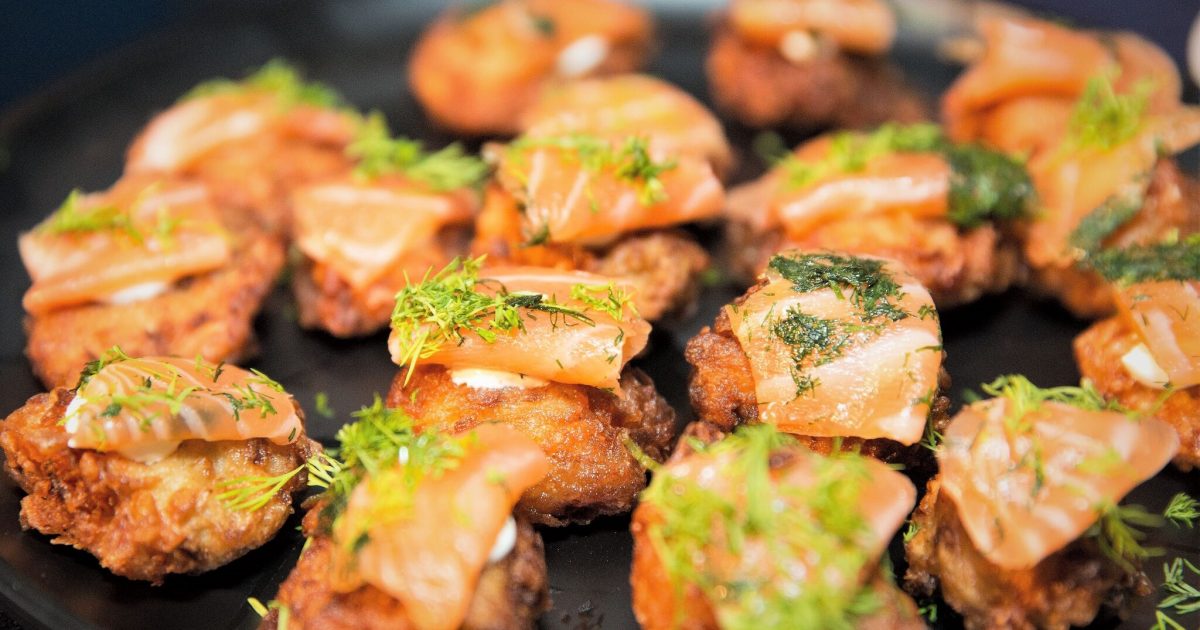 Potato pancakes and fine art make for strange bedfellows, but the two will come together on Dec. 3 when the tenth annual Latke Festival swings into action at the Brooklyn Museum.
While calling the frying of latkes an art form is a stretch, this year variations on the potato pancake theme will range from the classic to the decadently imaginative, courtesy of chefs from: Benchmark; Bricolage; Dutch Boy Burger; FONDA; FryGuys; Kulushkat; The Norm; Riss's Knishes; Shelsky's of Brooklyn; Veselka; and White Tiger.
The festival will be presented by New York-based catering and events company Great Performances and will benefit The Sylvia Center, a nonprofit dedicated to teaching nutrition and cooking in underserved communities.
The evening will showcase 25-plus latke creations, and attendees will have a chance to match wits with a panel of judges. Will it be Dizzy's Club Coca Cola's taro and leek variant, paired with tangy braised short ribs and a pomegranate reduction? Maybe latke enthusiasts will instead achieve bliss with Korso's apple raisin latkes served up with dill crème fraiche and Lancaster County porcini. Or perhaps Jacob's Pickles's sliced and spiced pastrami pancakes with spicy feta schmear will win your heart.
Judges, who will hand out awards for best in show, include actress Debi Mazar and her celebrity chef husband Gabriele Corcos; hosts of The Food Channel's "Extra Virgin"; and Dana Cowin, former long-time editor of "Food & Wine").
An array of specialty cocktails, wine, beer, and other liquid refreshments will help fuel the latke-intensive festivities.
Tickets, which can be purchased here, are $75 and include unlimited latkes and beverages. A $120 ticket grants exclusive access to the chic VIP lounge, boasting an open bar and a (non-latke laden) buffet.
Brooklyn Museum, 200 Eastern Parkway, Brooklyn