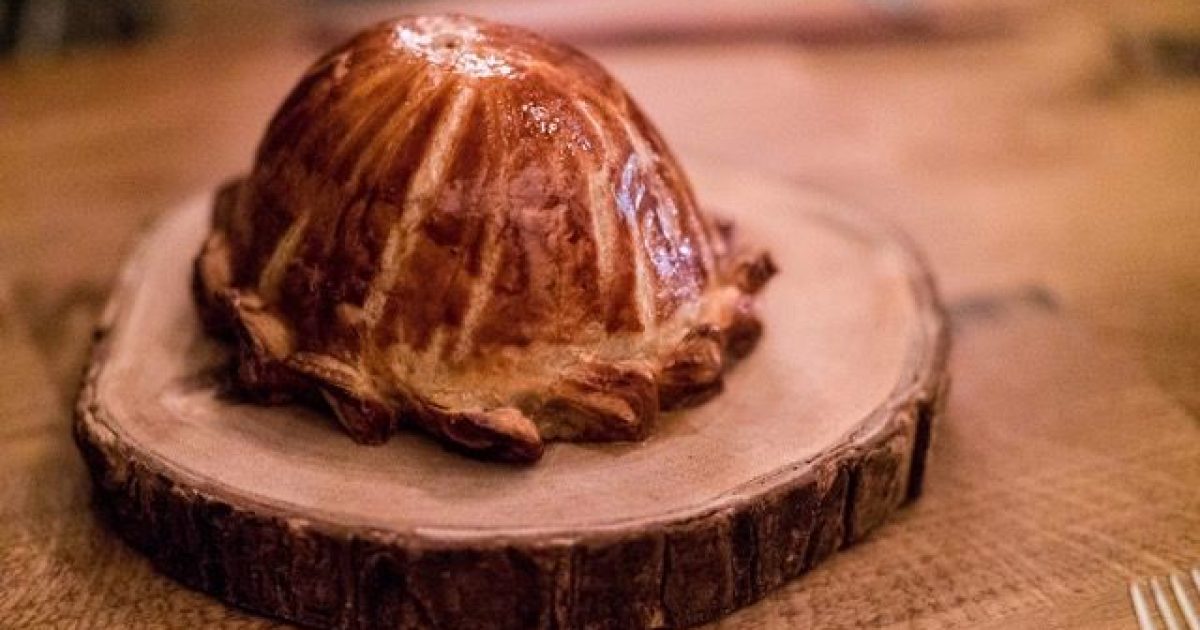 This year's Macy's Thanksgiving Day Parade will be "virtual," meaning the closest you can get to the joyous event is your TV screen. The same will be true, sadly, for the Turkey Day meal, which will be mediated by Zoom for 1 in 4 American families.
For those determined to mark this festive occasion in person, New York offers any number of possibilities where families can raise a toast. Here are a few that we've hand-picked.
Portale
The Gotham Bar & Grill was one of the casualties of the COVID pandemic, but Alfred Portale, the man who put that venerable restaurant on the map, has reemerged at the eponymous Portale (126 W. 18th Street, 917-781-0255). Highlights of the $90 prix fixe include a crudo of tuna with cucumber and Calabrian chili in an orange reduction followed perhaps by roast pork with sautéed broccoli rabe, polenta cake, and an orange mostarda. Traditionalists will find roast turkey stuffed with duck confit and sour cherries. A bourbon-pecan torta is complemented by caramel and vanilla gelato.
Cote
Thanksgiving is not celebrated in Korea but it is a few blocks south of K-town at Cote, which bills itself as New York's first Korean Steakhouse (16 W. 22nd Street, 212-401-7986). An $85-a-head prix fixe offered from 1 p.m. to 9 p.m. features an amuse bouche followed by samplings of four cuts of steak and dessert. Traditional Korean accompaniments during the meal include kimchi, rice, and housemade ssamjang. If you'd prefer to eat at home, Cote is also offering a meal kit that feeds six, available for pickup or delivery ($375). The main event is a 10-pound roast prime rib.
Mifune
How do you elevate something as pedestrian-sounding as turkey pot pie to the centerpiece of an epicurean feast? By adding truffles and finishing the dish with a sinfully rich foie gras gravy. This is just one of the enticements that await New Yorkers who avail themselves of the $180-per-person seven-course Thanksgiving Day tasting menu at Mifune (reviewed here), 245 E. 44th Street, 212-986-2800. Other possibilities include pan-seared scallops and black truffle with lotus root purée and a Pedro Ximénez foam, and grilled New York fluke with yuzu croûte and a bonito-kombu beurre blanc.
Socarrat
Socarrat, the Spanish word for the delicious caramelized crust that forms on the bottom of the pan when a paella is perfectly cooked, is also the name of a trio of New York restaurants that make authentic paella. Thanksgiving dinner at Socarrat, which runs $55 a person, begins with an assortment of classic tapas, which are followed by turkey paella with traditional holiday fixings. For dessert there is pumpkin cheesecake and churros, all served family-style. Indoor and heated outdoor seating available.
See also…
Poll: Americans Preparing for First Zoom Thanksgiving