Working in high-need communities, The Sylvia Center teaches young people how to enjoy, prepare, and speak up for healthy food. Sylvia Center students become positive role models and help grow healthier communities — achievements that will be celebrated at the Art of Cooking Benefit on November 1.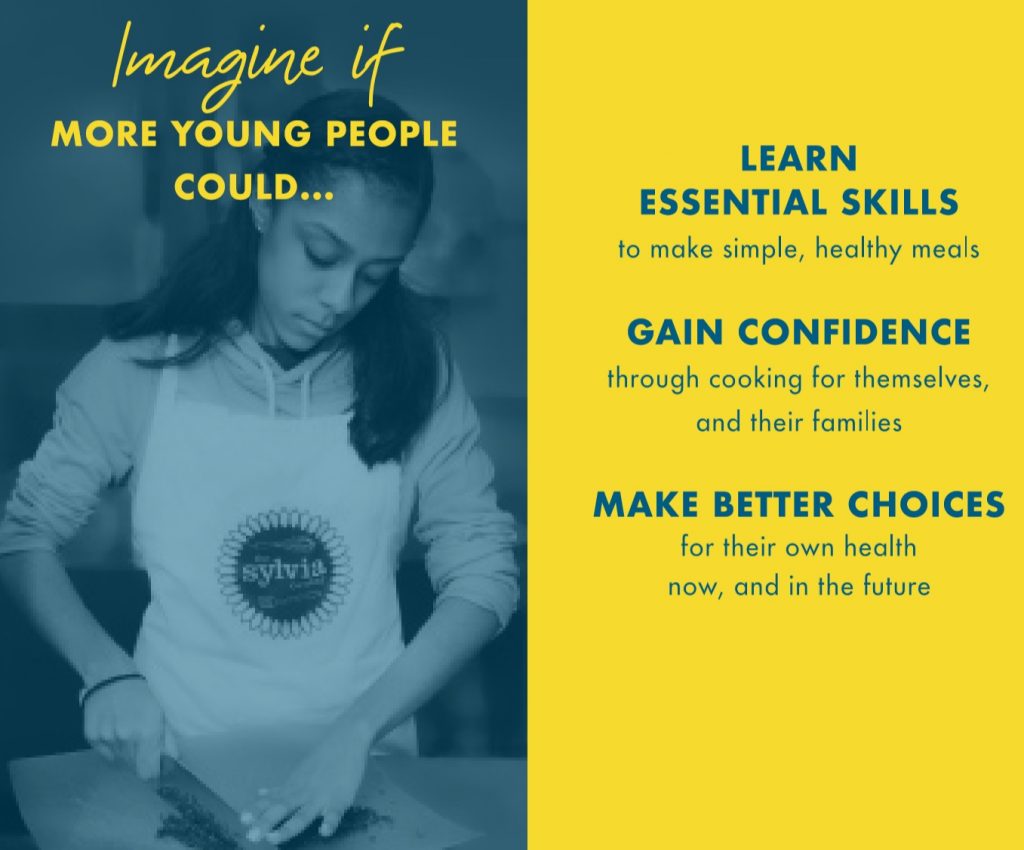 The benefit will honor seven of The Sylvia Center's founding board members, with dinner specially curated by Michelin star Chef Anita Lo at Hudson Mercantile. Lo, the first female guest chef to cook for a state dinner at The White House, was owner and head chef at beloved Greenwich Village restaurant Annisa for 17 years. Lo will be serving several signature dishes from her repertoire at the now-closed Annisa, which garnered a prestigious three-star review from The New York Times.
Preceding dinner, a cocktail hour will highlight six signature hors d'oeuvres created by guest chefs Patti Jackson (Delaware & Hudson), Sohui Kim (Insa, The Good Fork), and Antonio Mora (Quality Meats), in collaboration with Sylvia Center students from around the city. For a sweet departure, guests will be invited to visit an ice cream cart from Morgenstern's Finest Ice Cream, where Sylvia Center teen apprentices have been participating in an internship program this month.
The Live Auction will feature exclusive culinary packages with high-profile collaborators, including a dinner party cooked by Anita Lo and Sohui Kim in the winner's home. This will be a one-of-kind reunion for the two chefs; Kim, who worked for Lo at Annisa, still refers to her affectionately as "my boss." Both chefs have cookbooks debuting this fall.
"Learning to cook and make healthy choices are skills every young person needs. Children growing up in high-poverty communities are especially vulnerable to diet-related diseases. We proudly partner with many people and businesses who share the belief that every young person deserves a healthy future," said Jennifer John, executive director of The Sylvia Center. "The problem may be big, and the stakes high, but together we can lift up young people to take their own place at the table."
Tickets for the even start at $750, to sponsor one family cooking class for ten families. For information and to RSVP, visit The Sylvia Center.
Hudson Mercantile, 500 W. 36th Street