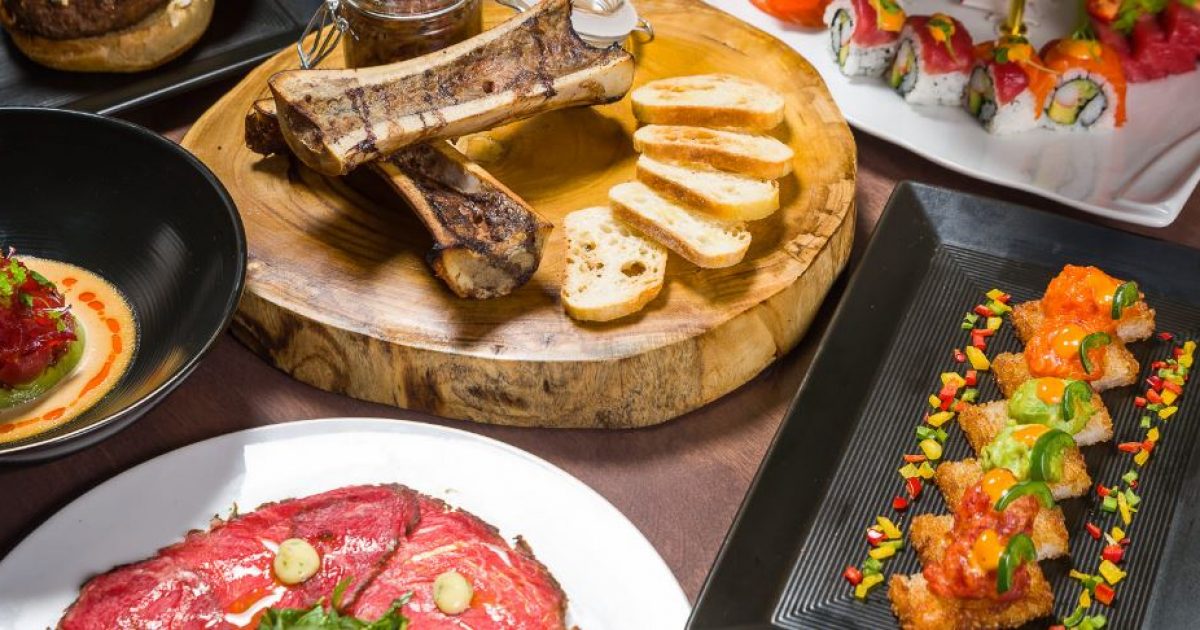 It sounds almost like playing to stereotype to open New York's most expensive kosher restaurant in the Financial District, but if you celebrate the Jewish New Year and don't plan to cook, the Wall Street Grill wants you to know it's open for business on Rosh Hashanah. The restaurant has even been thoughtful enough to ask customers to pay in advance so that money need not change hands on the High Holidays.
To prove you don't need to be Jewish to eat or work in a kosher restaurant, the executive chef is Joey Paulino, an Italian-American, who viewers of "Top Chef" may remember from the 2007 season.
So what's on the New Year's menu? The three-course prix fixe opens with a salad of mixed greens and roasted beets or with roasted cauliflower teamed with "Craisins," pistachios, pomegranate seeds, and and dressed with a saffron tahini emulsion.
Main course possibilities include lamb rib bites with pomegranate, molasses, tangerine, and ras el hanout, a Middle Eastern spice mixture that features cumin, ginger, and cinnamon. Or opt for teriyaki-glazed brisket with roasted vegetables. For dessert there is a honey olive oil cake with roasted apple puree, caramel sauce, and apple ginger ice cream. (I know from my husband, who is Jewish, that dairy and meat don't mix in the kosher diet, but I won't tell if you won't.)
Dinner will run $120 a head, $40 per child, and includes wine for the adults.
Wall Street Grill, 128 Pearl Street, 212-635-5757.