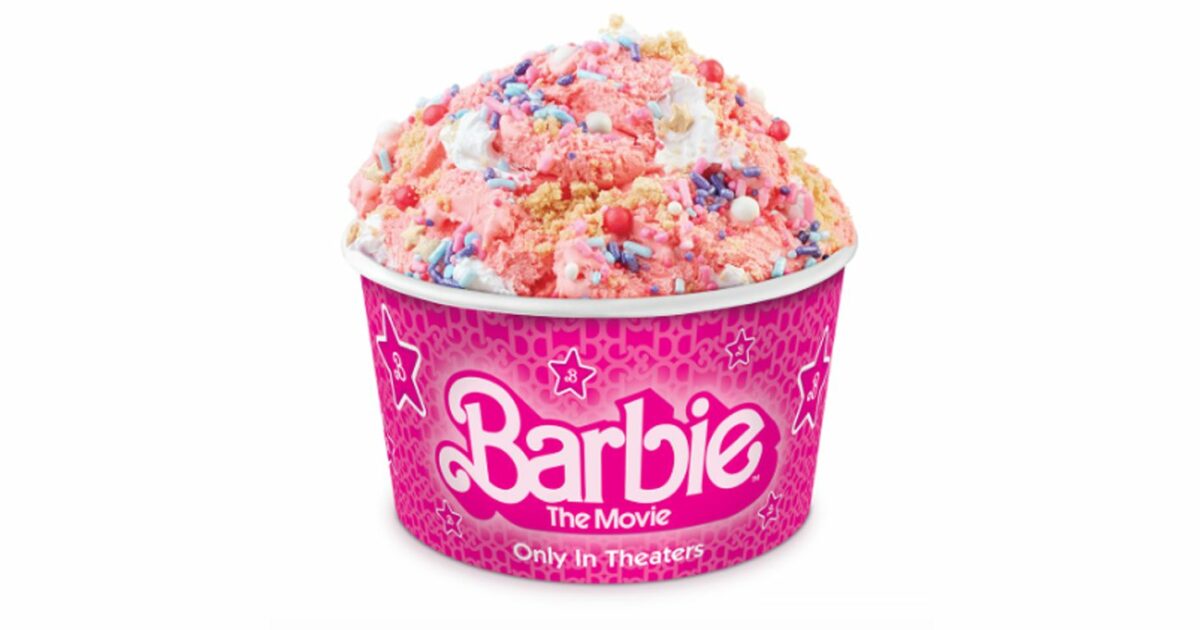 It's the Summer of Pink — there's no denying it. There's a movie devoted to the fashion doll (whose full name is Barbara Millicent "Barbie" Roberts) and a real live Malibu Beach Cafe in downtown Manhattan where you can order real food and beverages. It stands to reason that someone would come out with a Barbie-inspired ice cream flavor.
And someone has. Cold Stone Creamery has released a limited edition flavor called "All that Glitters Is Pink." The flavor, which is available online and in stores, is an amalgam of pink cotton candy ice cream, bits of graham cracker pie crust, "dance party" sprinkles, and whipped topping. There is also a Barbie-themed ice cream cake called the "Best Cake Ever."
Finally, no craze would be complete without a contest, and Cold Stone has risen to that challenge as well by sponsoring the Cold Stone's sweepstakes. Enter here by Aug. 8, 2023 for a chance to win movie tickets, gift cards, and a Barbie Dreamhouse.
See also…