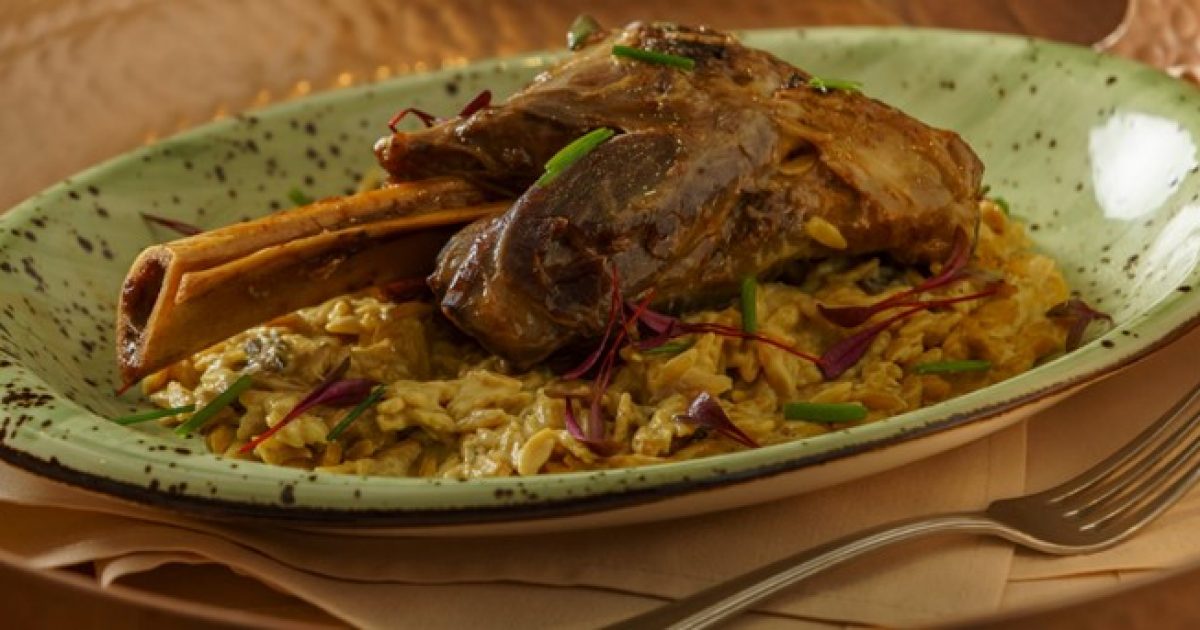 The cold weather is rapidly approaching and with it the insatiable craving for rib-sticking, gut-warming dishes. Think lamb shanks, great knobs of meat braised until the succulent flesh comes away from the bone with the slightest prodding of a fork.
Think Leyla, the Turkish and Mediterranean restaurant secreted among the brownstones on West 74th Street (reviewed here) on whose menu you will find those shanks, served up in the company of a risotto" of orzo livened with porcini.
Leyla opened to great promise early this year only to retreat into hibernation to wait out the long COVID winter. Happily the first signs of thaw came on Sept. 30, with the government's announcement that indoor dining (under limited conditions) was back on the menu, and now Leyla has reopened.
Back are the pide — the canoe-shaped flatbreads brought to your table piping hot and mounded high with the likes of slow-cooked short ribs combined with eggplant puree and kashar cheese — and chicken tarator, oven-roasted thighs accompanied by a stew of chickpeas, the air-cured meat pastirma, and hazelnuts.
If you're not yet venturing out but live in the delivery radius, Leyla is accepting to-go orders via Seamless and other services.
Leyla, 108 West 74th Street (nr Columbus Ave.), 347-334-7939. Open seven days for dinner, weekends for brunch.