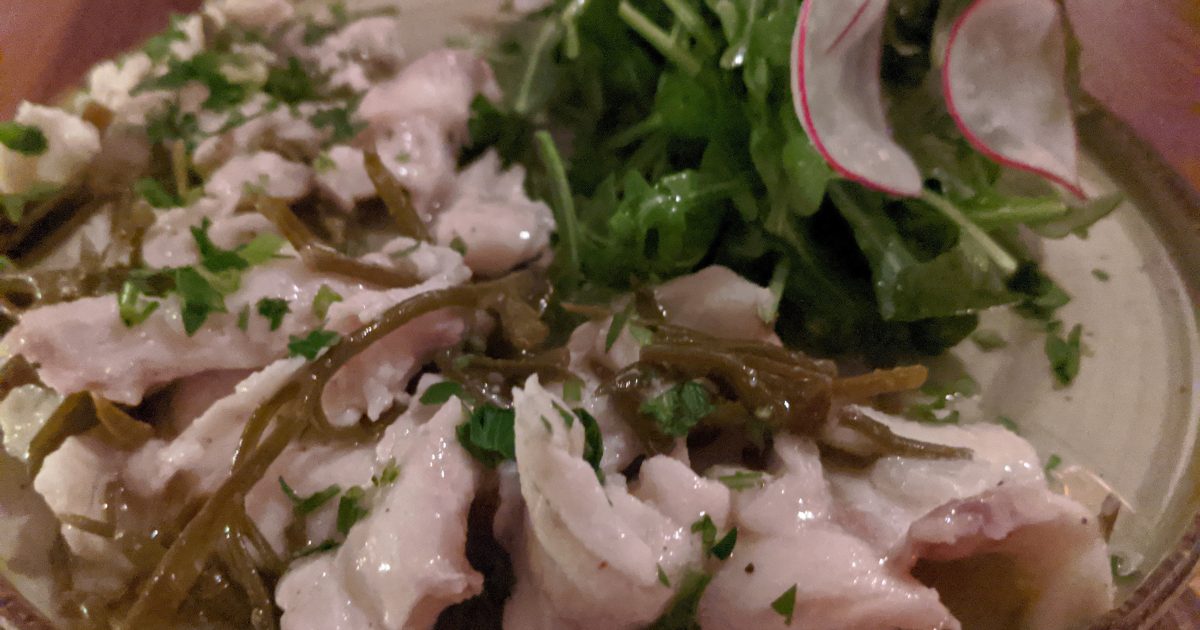 Leyla, Turkish for "dark beauty," is also the name of a new Turkish and Mediterranean restaurant tucked away among the brownstones on West 74th Street. It is unclear what the name is meant to connote, but come nightfall — the only time Leyla is open on weekdays — the restaurant exudes a warm glow that beckons to passerby.
At the front is an eight-seater bar hung with ornamental woven light fixtures that cast a soft glow. Walls are adorned with framed Ikat textiles. Between the bar and dining room is a glassed-in open kitchen, permitting you to see, but not hear, the kitchen staff, who look as though they are performing mime as they hurry through their paces.
The main thrust of the menu is small plates to be shared, bolstered by a bakers half dozen main courses. From the mezze submenu, you choose muhamarra, a savory paste of walnuts, red pepper, and pomegranate molasses. You dip up the spread with triangles of fragrant hot pita. Slivers of assertively dressed branzino are more reminiscent of ceviche than crudo, as billed on the menu, though good for that. The sprightly white morsels are accompanied by a clump of pleasantly bitter pickled sea greens, garnished with a large spoonful of gremolata.
Everyone seems to order the pide, popularly known as "Turkish pizza."  A call for the short rib variant brought a piping hot canoe-shaped flatbread mounded with tender shreds of the slow-cooked beef, eggplant puree, and kashar cheese.
Erişte are slender egg noodles. Here they are made fresh by hand and dressed with cubes of tender lamb, lemony sumac, and cumin, all moistened by a tart brown butter yogurt sauce.
A hefty lamb shank is braised until fall-apart tender, the succulent meat set atop a "risotto" of orzo livened with porcini: a sturdy dish for a winter evening.
Dessert takes some unexpected twists and turns from the usual Turkish offerings. "Pistachio mud heaven" is the name for deconstructed baklava formed into a disc and served hot, under a scoop of ice cream — what could be bad?
Creamy rice pudding, studded with raspberries and hazel nut, makes for a slightly lighter but no less satisfying finish.
Price range: Starters—$10 to $17, mains—$21 to $27, desserts—$9 to $13.
Leyla, 108 West 74th Street (nr Columbus Ave.), 347-334-7939. Open seven days for dinner, weekends for brunch.