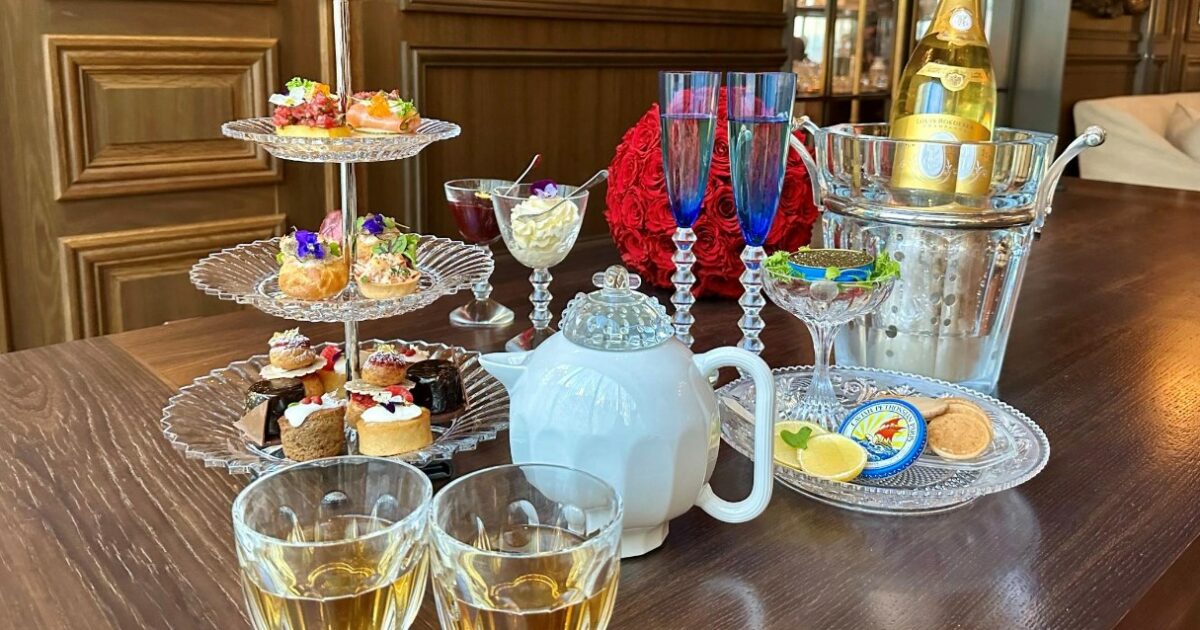 If your answer is yes, the Baccarat Hotel has your number. Highlights of the The Crystal Tea (as the recently launched service for two is fittingly dubbed) include 30 grams of Special Reserve Kaluga Huso Caviar (hand-selected by the Petrossian family, no less), fresh white Alba truffle gougères with parmesan cream, sandwiches of jamon Iberico de Bellota Bocadillo, and lobster tartelettes.
They've got your sweet tooth satisfied as well, with tiered platters of cakes and pastries, among them religieuses — orbs of choux pastry filled with cherry jam and enrobed in white Valrhona chocolate whipped ganache — flourless Sacher tortes, and warm house-made scones with Devonshire cream and seasonal confiture.
The service includes two glasses of Cristal Roederer 2012. Your choice of thé, of course.
A complete menu can be found here.
The space in which this sumptuous snack is taken is the hotel's Grand Salon — a room described by Forbes as seeming to "be dripping in mirrors and crystal," including custom-designed Baccarat chandeliers suspended from the distant ceiling.
The Crystal Tea is served daily from 12 to 4 p.m.