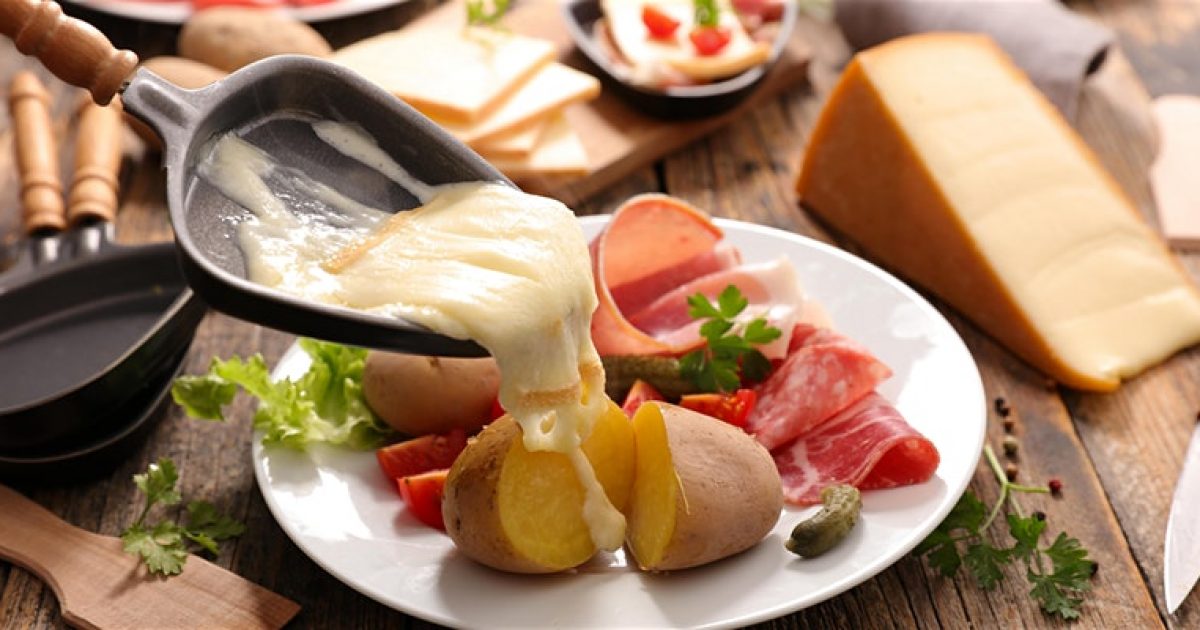 Sometimes the stars align perfectly for foodies. This weekend in New York as an example. Two events of interest are taking place, and owing to accidentally good timing, you can attend both, if you're of a mind.
Tomorrow, Feb. 8, from 1:00 to 4:30 P.M., you can sample hundreds of new wines from around the world at The Brooklyn Expo Center, which is hosting a wine fest. There will also be live entertainment, food, and interactive games for attendees. Although general admissions ticket sales have ended (sorry about that), you can still a "last chance ticket" for an additional $5, which brings the total to $70. Guests must be 21 or over and present a photo ID at the door. Brooklyn Expo Center, 72 Noble Street, Brooklyn.
If you're still in a mood to party after the wine fest, head over to the raclette party that will be held at Le District in Manhattan. The centerpiece will be raclette, the Swiss dish of melted cheese garnished with potatoes and cornichons, usually served with bread and charcuterie. All are on hand here, along with happy hour prices on house wine, beer, and well drinks for 30 minutes prior to service. Tickets are still available at $40 for the 6:30 to 8:30 P.M. and 9:30 to 11:30 P.M. slots. Le District, 225 Liberty Street.