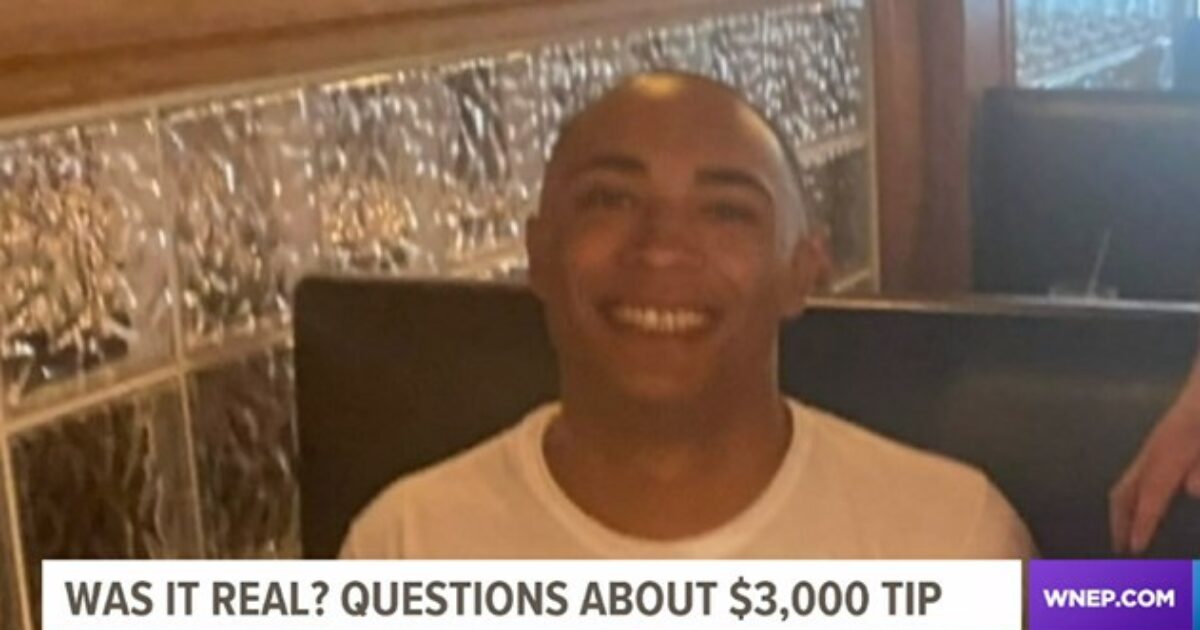 AppleEats has saluted customers who left insanely large tips at the end of a meal, the record so far having been set by a Florida man who left a $10,000 tip on a bill of $144. These examples of generosity to the extreme are generally feel-good stories, and it is usually a pleasure to write about them.
But the story of the giant tip left at a Scranton, Pa., restaurant by a man named Eric Smith does not end on a happy note. In fact, it is likely to leave a bitter taste in your mouth.
According to Scranton ABC affiliate WNEP, in June Smith tipped $3,000 on a $13 bill at Alfredo's Pizza. When the charge went through on Smith's credit card, the entire staff of the restaurant was overjoyed — especially Mariana Lambert the server who was the recipient of the customer's generosity.
But then the story took a dark turn. The restaurant received a notification from the credit card company that Smith was disputing the charge.
Manager Zachary Jacobson is quoted as saying, "We thought somebody was actually trying to do a good thing. And then now we are, what, three months later? Not even, and there's nothing. There's nothing to show for it."
By this point, the restaurant had already paid Lambert the $3,000 and was not about to ask for it back.
The owners had been corresponding with Smith via Facebook, but then he stopped answering their messages. In his final communication, he advised them to sue him.
Which is what the restaurant is doing.
I'll keep on top of this and report any developments as they happen.
See also…