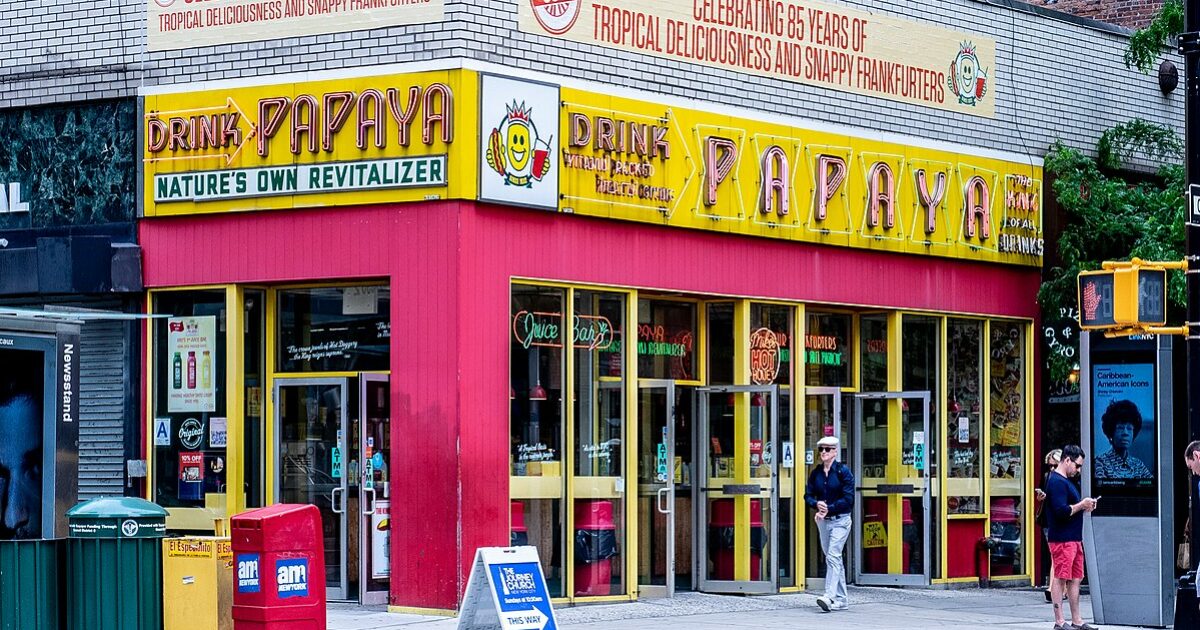 In an act that was largely symbolic, Michael Quinn, owner of Feltman's of Coney Island, showed up at Papaya King at 86th and Third this past Saturday clutching a fistful of dollars. Quinn was accompanied by a horde of like-minded enthusiasts — a "cash mob," if you will — hoping to save the 90-year-old landmark from extinction.
Quinn, as Patch notes, has had experience as a restaurant savior. He was responsible for reviving the 150-year-old Feltman's brand in 2017 and helped draw customers to B&H Dairy in the East Village when it was facing demolition. He was also part of an unsuccessful effort to save Gem Spa on St. Mark's Place.
"This is something people want to stay, they don't want it to become a high-rise, be knocked down," he Quinn told Patch regarding Papaya King. "Sometimes it works, sometimes it doesn't."
Although Papaya King's future continues to look grim, the hole-in-the-wall eatery is not going down without a fight. A lawsuit filed by the previous owner of the space maintains that the current tenants took over the shop without permission after the original Papaya King's lease was canceled due to unpaid rent. Papaya King insists that the landlords misrepresented talks between the two parties, claiming that the landlords had lowered their own offer to settle with Papaya King.
Meanwhile, the developers who purchased the space with an eye toward razing the corner store and creating a high-rise in its place, wait on the sidelines.
See also…