"KFC Has a New Version of Sporks Meant for Your Fingers," blares a headline at Thrillist. Other food media are directly quoting KFC, which proclaims at its website:
All fingers point to KFC today as the fried chicken chain unveils an innovative eating utensil that makes all your KFC favorites (literally) finger lickin' good. Introducing KFC Finger Sporks, KFC's new ergonomic and gastronomic piece of tableware-tech that'll bring out the fun in family dinner.
The site further notes that "to qualify for 2 free KFC Finger Sporks, you must purchase a Sides Lovers Meal between June 21 and July 12, at participating locations while supplies last. Customer responsible for all taxes and fees."
I suppose the argument could be made that the finger spork is clever, but "innovative"? Not by a longshot. The utensil has been around at least ten years, judging from the date of the most recent comment to a YouTube video by — and starring — Archie McPhee, the true inventor of the finger spork.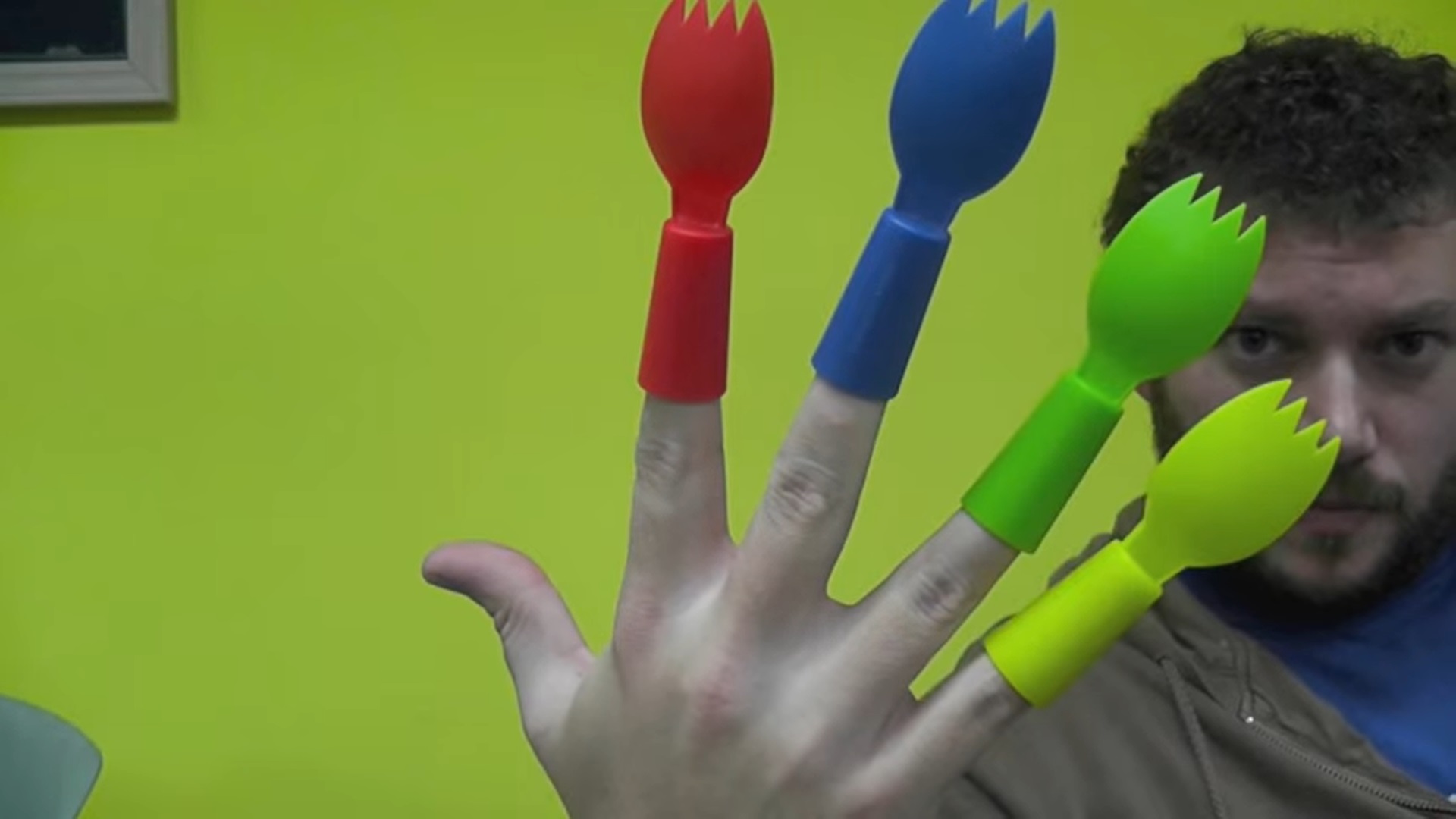 McPhee, whose motto is "We make weird," sells the finger spork among other inventions from an e-tail site and a brick-and-mortar store in Seattle.
See also…