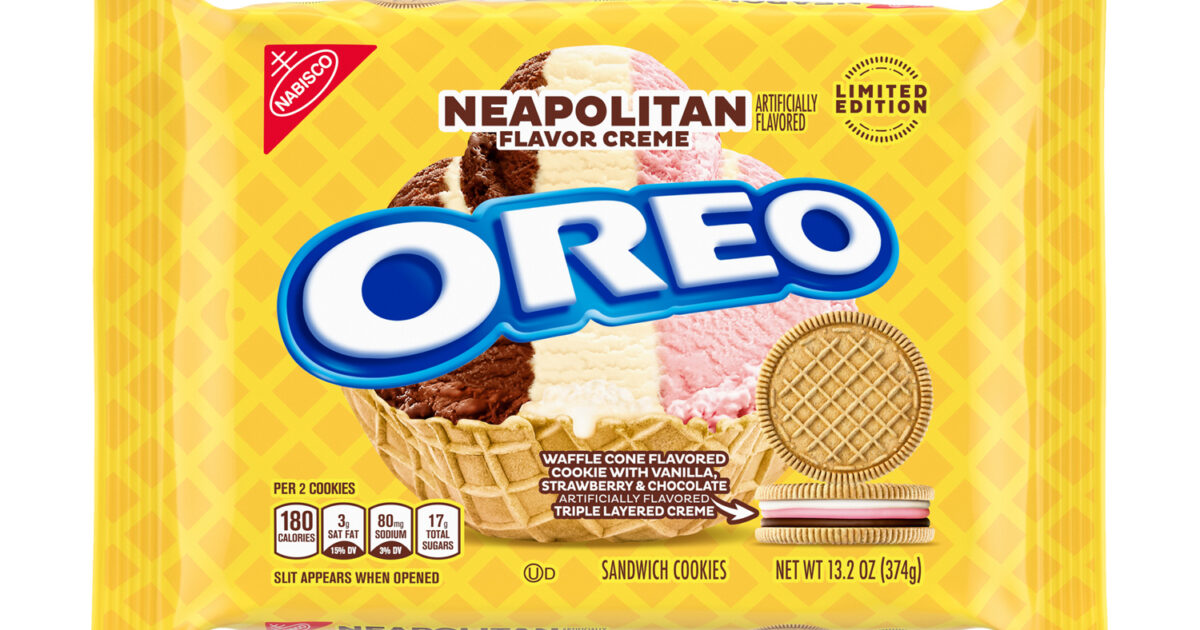 Let's see — we've had mint Oreos, "birthday cake"-flavored Oreos, chocolate crème Oreos, peanut butter crème Oreos, carrot cake Oreos, caramel coconut crème Oreos, lemon-flavored Oreos… I'm sure there are more variations, but you get the general idea.
What all these iterations of America's most beloved sandwich cookie had in common was the familiar chocolate wafers sandwiching whichever filling was being promoted at the time.
But in Nabisco's latest variation on the Oreo — Neapolitan crème flavored — that signature wafer will be replaced by a tan-colored ostensibly vanilla-flavored wafer with a gridded pattern meant to evoke the texture and appearance of a waffle cone. The cookie will be triple-stuffed — with vanilla, strawberry and chocolate crèmes — which is all well and good, but these elements simply don't add up to an Oreo.
If you're interested, the cookie will be reaching stores in July and will be available for a limited time.
See also…