New Yorkers like to play with their food. If you need proof, consider the city's Italian food scene, which has been overrun in recent years by restaurants seeking to turn classic dishes like saltimbocca and steak pizzaiola on their heads. One member of this breed has gone so far as to brand its own fare "inauthentic Italian." While novelty can be  a welcome change to the jaded palate, it is reassuring for the purist in all of us to encounter a place like the recently opened Il Tinello East, which is unabashedly, unapologetically old-school Italian.
Upon arriving you are shown to one of perhaps a dozen tables sporting a double thickness of snowy linen. Soft illumination is provided by recessed spots, milk glass globes overhead, and rectangular wall sconces. A mosaic of the Italian countryside graces one wall.
Once you reach your table you are greeted by a trio of pre-appetizers — bruschetta, a ramekin of a zesty eggplant caponata dotted with olives, capers, and red pepper, and a plate of marinated eggplant and long peppers — to tide you over as you peruse the menu.
On most nights there are some half dozen specials. When the choices include veal meatballs you'd be wise to pull the trigger on that dish. You are presented with a pair of handsomely browned, warming orbs of the chopped meat set down in a slightly thickened sauce of meaty portobello mushrooms.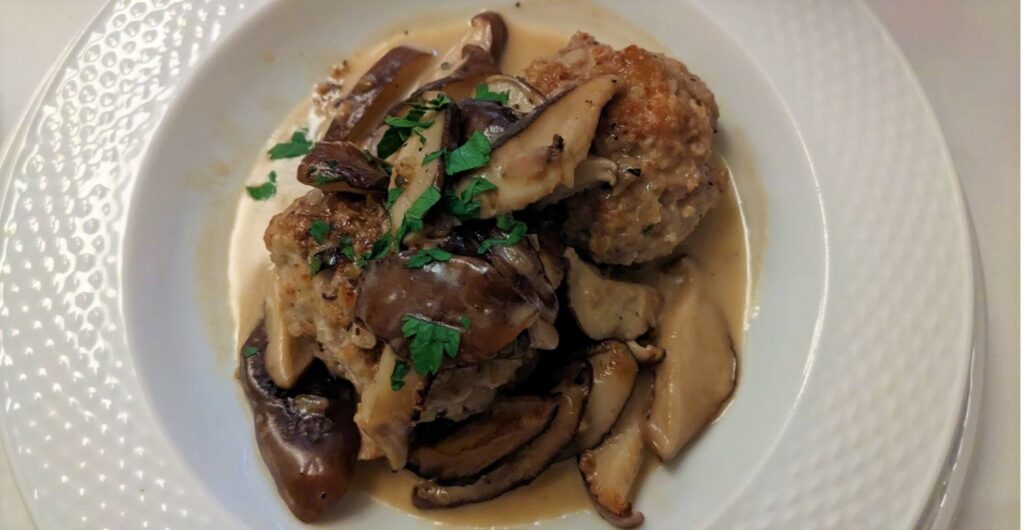 Among the pasta listings you will find plump potato gnocchi partnered with a zesty Bolognese. The dish takes on an entirely different character when you consent to the dusting of freshly grated cheese your waiter offers to spoon on.
An order for zuppa di pesce brings you face to face with a soup bowl piled high with mussels, littleneck clams, rings of tender calamari, plump scallops, and slabs of salmon, all knee-deep in a thick, slightly sweet reduction of tomatoes and the cooking liquor produced by the steaming of the bivalves.
An order of veal Monte Bianco, described on the menu as sauced with shallots and white wine, arrived under unheralded garnishes of spinach and melted cheese. To the kitchen's credit, the meat was accurately cooked.
In a nod to old-school traditions, two options among the dessert offerings — zabaglione and banana flambé — are prepared tableside. There is a respectable ricotta cheesecake served with a raspberry coulis.
As the directional descriptor in the name suggests, the restaurant is a spin-off of a synonymously named restaurant that still holds court on West 56th Street.
Price range at dinner: First courses—$14 to $24; pastas—$25 to $37; main dishes—$32 to $55.
Il Tinello East, 244 E. 46th Street (bet. Second and Third Aves.), 646-682-7284, is open Monday through Friday for lunch, and Monday through Saturday for dinner.
See also…