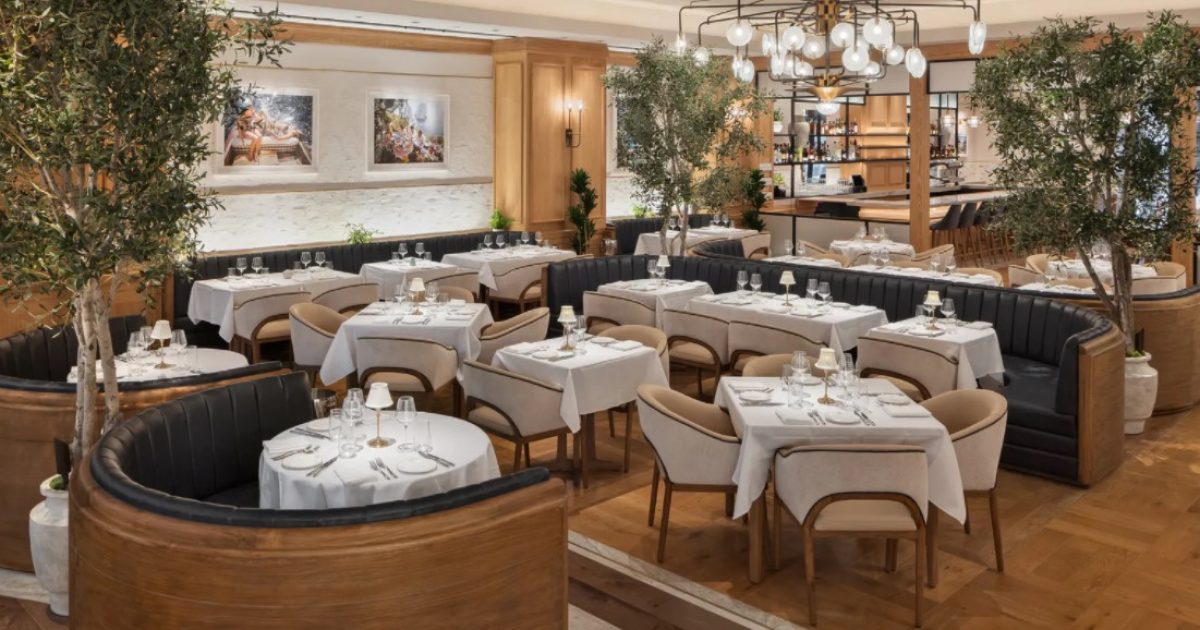 It's rare to see the "Press" section of a restaurant's website populated on its first day in business, but the spanking-new Osteria La Baia already features three headlines. None of them has anything to do with the food, focusing instead on Mayor-elect Eric Adams's appearance at the grand opening last week. Small beginnings and all that.
La Baia's culinary focus is on Italy's extensive coastline, so expect to see much in the way of seafood. Among the starters you will find a vitello tonnato — that rarity in any cuisine that pairs meat (in this case veal) and fish (in this case tuna), the latter blended with mayo and anchovy into a thick, pungent sauce. The dish, which makes for a stimulating starter, is seldom seen in New York these days. Let's hope its presence here triggers a revival.
The menu features the de rigueur crudo section, highlighted by a yellowfin tartare presented in the company of smoked avocado, Italian chilies, smoked pepper mignonette, and cocktail sauce: bold flavors.
A number of the dishes are retoolings of classics. Whole branzino stands in for the steak in an "alla pizzaiola" presentation that also features roasted sweet peppers, smoked tomato, and capers. For saltimbocca, the house swaps in Dover sole for the veal. Does a fish this mild and sweet make harmony with prosciutto, sage, brown butter, and grilled broccoli di rapa? It'll cost you $76 to find out.
Osteria La Baia is the first New York venture of the restaurant group Bulldozer, which owns  and operates restaurant brands in the UAE, Hong Kong, Eastern Europe, and other U.S. cities.
Osteria La Baia, 129 W. 52nd Street, 917-671-9898.