I am all for creativity on the part of restaurants. But can restaurants go too far in their efforts to entice customers? By way of answering, take Zauo, a Japanese seafood restaurant that opened a now-defunct branch in New York several years back. Before dining there, you first had to catch your dinner literally from an outsize fish tank. How long before a restaurant comes along that expects you to cook your own dinner?
Another way in which restaurants strive to set themselves apart from the masses is through artful plating. Sometimes, the presentation of a dish is arguably functional. An example is the item on the menu of David Burke's Tavern known as "clothesline bacon" in which the strips of meat are suspended from a wire and cooked with a blowtorch.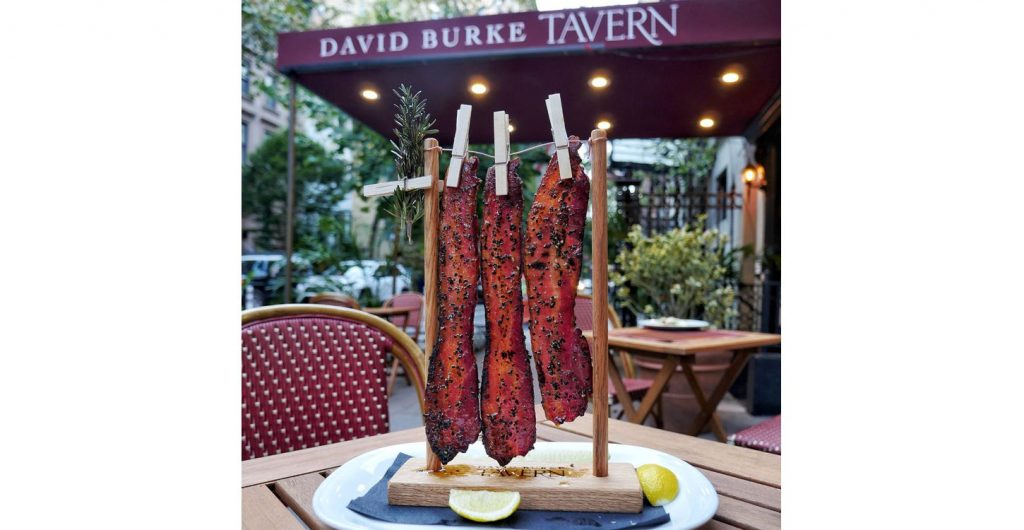 But creative plating has been known to backfire. Exhibit A can be found here. The dish — shrimp consommé with anemone and Dénia prawn marinated in seaweed vinegar and dried tuna — is on the menu at El Celler de Can Roca in Girona, Spain. The restaurant, which was twice named the best restaurant in the world by the magazine "Restaurant," holds three Michelin stars. I will take it on faith that the food, including this dish, is transporting.
Yet the presentation strikes me as unfortunate. To my eye it looks like an unflushed toilet (or bedpan) with a "surprise" on the seat. What's it look like to you?
See also…