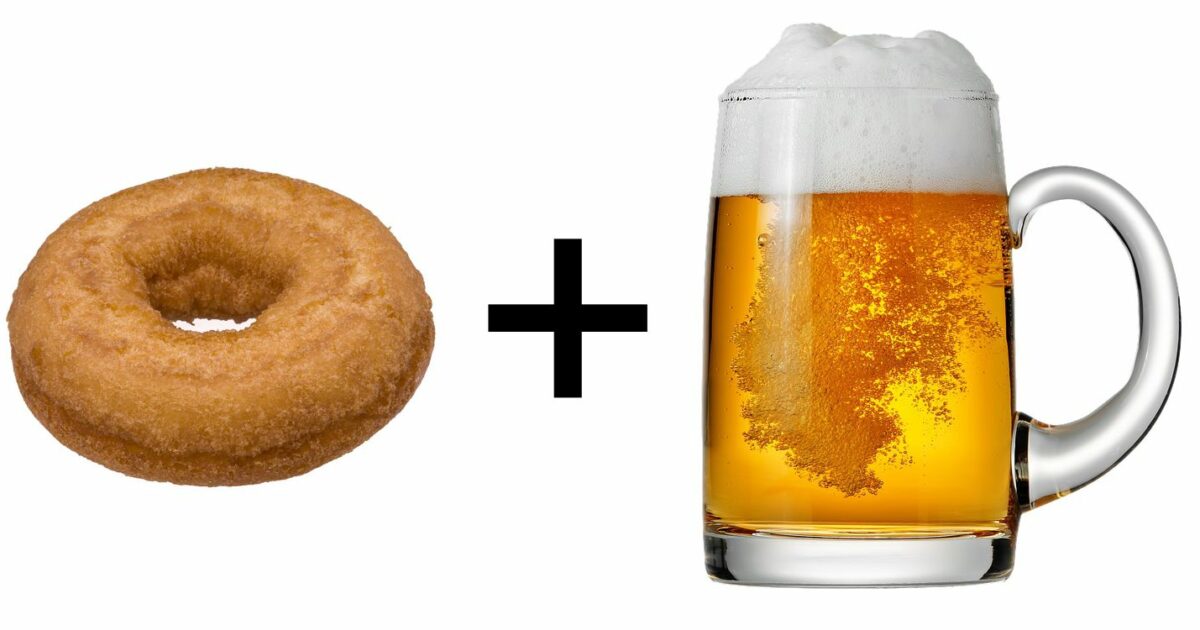 First there was vodka-flavored potato chips. Then there was wine that tasted like cookies. Now, Brooklyn-based TALEA Beer Co. has provided the missing link: beer that tastes like donuts. And not just any donuts. Fan-Fan Doughnuts' Guava & Cheese flavor is the inspiration behind a sour that will go on sale beginning this weekend at TALEA's taprooms.
How do you make beer that tastes like donuts, you ask. The answer is by combining wheat, oats, guava, and lightly toasted milk sugar. The beer is available on draft and in cans to go. The draft is $11. A four-pack of cans is $24.
TALEA Beer Co., 87 Richardson Street, Brooklyn, 347-799-1281, and 61 Bergen Street, Brooklyn, 716-466-2126.
Fan-Fan Doughnuts, 448 Lafayette Ave, Brooklyn, 347-533-7544.
A Visit to the Spritz Cart
La Devozione, in Chelsea Market, is collaborating with Aperitivo Select and Amaro Montenegro to launch a "summer of spritzes" pop-up outside their 16th Street entrance.
Beverage Director Cristhian Rodriguez (Nomad Hotel, Eleven Madison Park) has created three specialty spritzes exclusively for the pop-up, each priced at $10:
Select Spritz—Aperitivo Select, Scarpetta Prosecco, and soda garnished with an orange slice or green olive;
Two Elenas—Montenegro Amaro, grapefruit juice, Italicus Rosolio di Bergamotto, Marolo Milla, lemon, orange, lavender bitters, soda, and tonic;
Americano Rosé—Aperitivo Select, strawberry-infused Cocchi Americano, and rosè vinegar.
A non-alcoholic option, the Bergamotto Spritz, will also be available. The mocktail is made with bergamot cordial, non-alcoholic minted Amaro, and Hella Spritz Aromatic. The drink is priced at $8.
The pop-up will also include select small bites from La Devozione's menu and will be open from 2 p.m. to 7 p.m. on Fridays, Saturdays, and Sundays through the end of September.
See also…