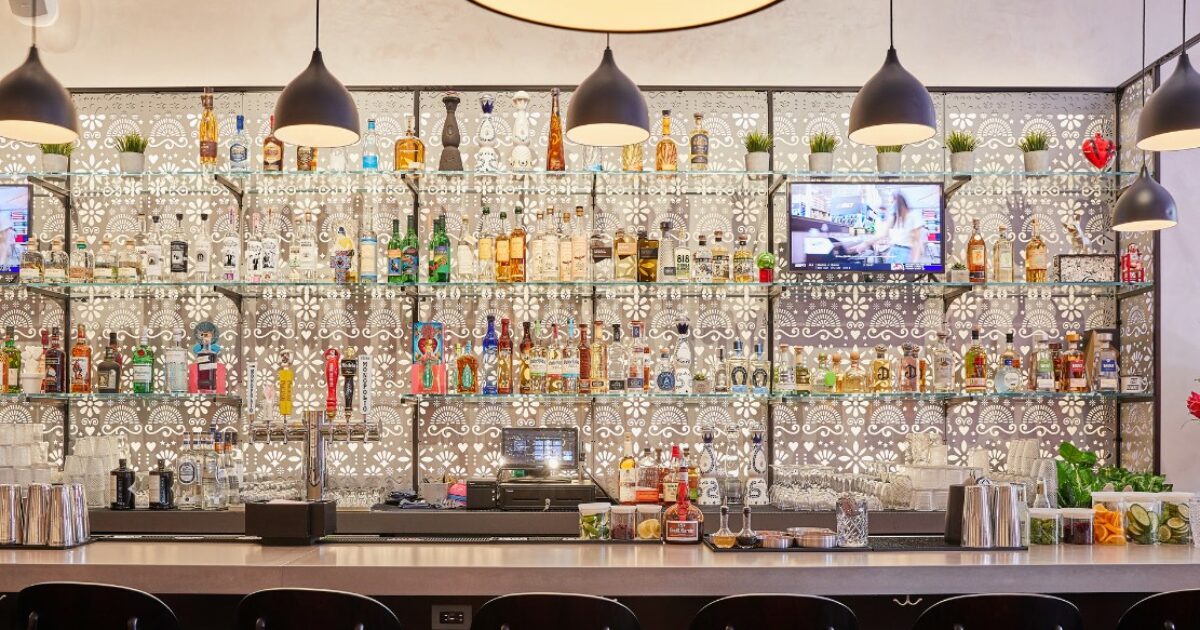 The story of how Mexico City native Roberto Santibañez became owner of a mini-chain of Mexican restaurants in New York City is typical in some respects, atypical in others. It is typical in that his greatest culinary influence growing up was his family, especially his grandmother. It is atypical in that the dishes his abuela taught him to cook were French. In another break with tradition, he was formally trained at the Cordon Bleu in Paris. After graduating, he went to work for a large private estate in rural England, producing French meals into which he sneaked Mexican touches. Upon his return to Mexico City he became friends with the late Josefina Howard, owner of Rosa Mexicano in New York, who hired him as culinary director. In 2009, after Howard's death, he struck out on his own, opening his first restaurant, Fonda, in Park Slope. The food won critical and popular praise, inspiring him to open a second Fonda in Chelsea. The third, which opened in Tribeca last April, is the focus of this report.
Predictably, much of what there is to eat at Fonda is informed by French technique. Color also seems to play a preeminent role, with some dishes appearing almost as if they were conceived on the basis of the color scheme of their ingredients. Take, as a case in point, the DayGlo orange sauce — a distillate of roasted tomatoes, habaneros, and cream — that blankets the zarape de pato. The bulk of the dish, a deconstructed enchilada really, is a corn tortilla draped like a canopy over a generous mound of moist braised duck meat. Ask for a spoon to slurp up any extra sauce; it's infectiously delicious.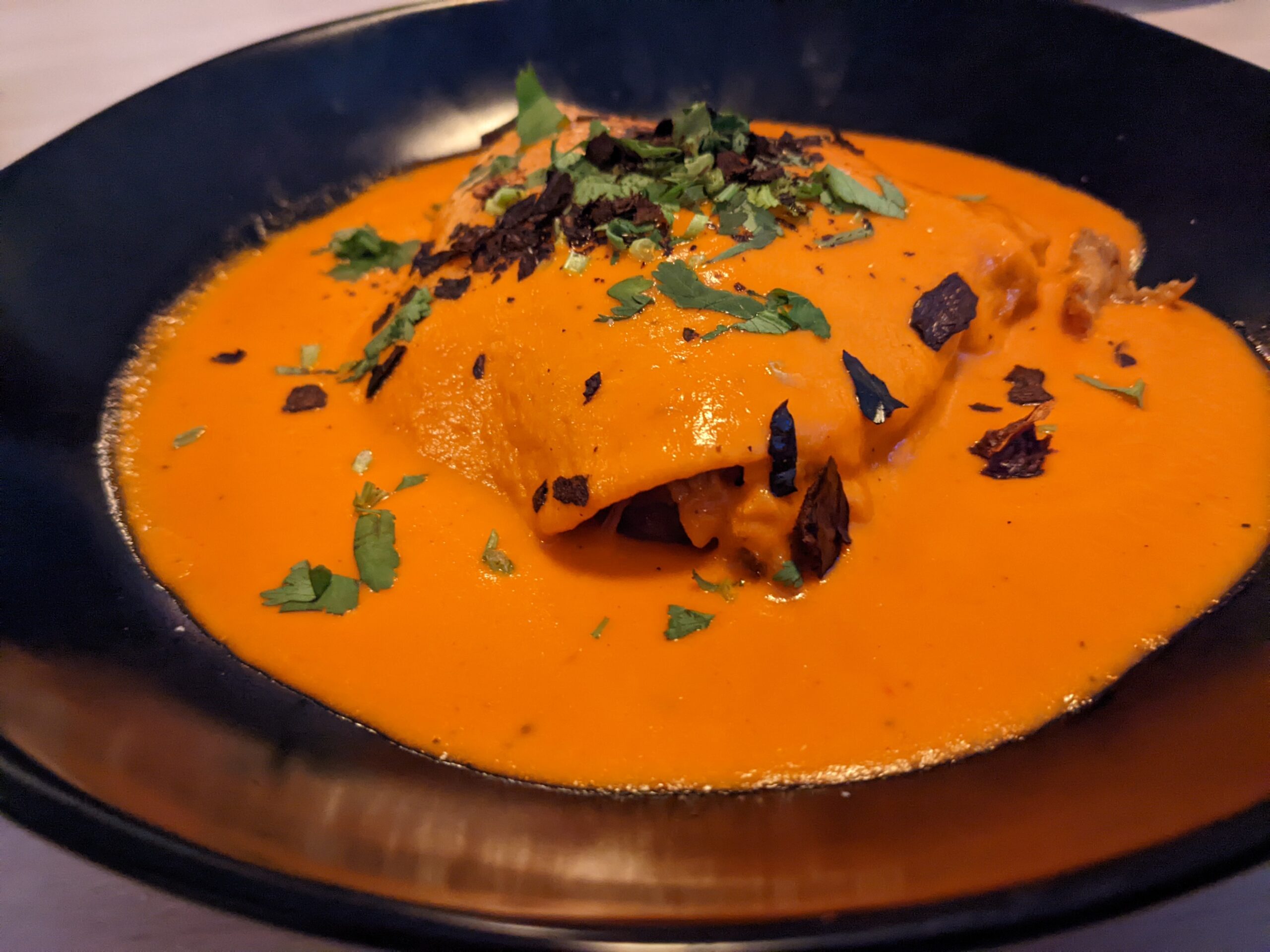 First courses are subdivided into taquitos, salads, and appetizers proper. Should there be another stretch of days where the mercury pushes 100º F, you could do worse than to start your meal with Fonda's ensalada de sandia, a summery (and colorful!) blend of watermelon, cucumber, queso fresco, chives, and lime juice finished with an olive oil dressing.
Taquitos are very much a street food in Mexico, though I'm not sure beef tenderloin is featured all that often as an ingredient. At Fonda it is nightly, along with bacon, poblano chilis, onions, Chihuahua cheese, and cilantro. The trio of tacos is joined on its platter by a dish of spicy habanero sauce for those who like it hotter.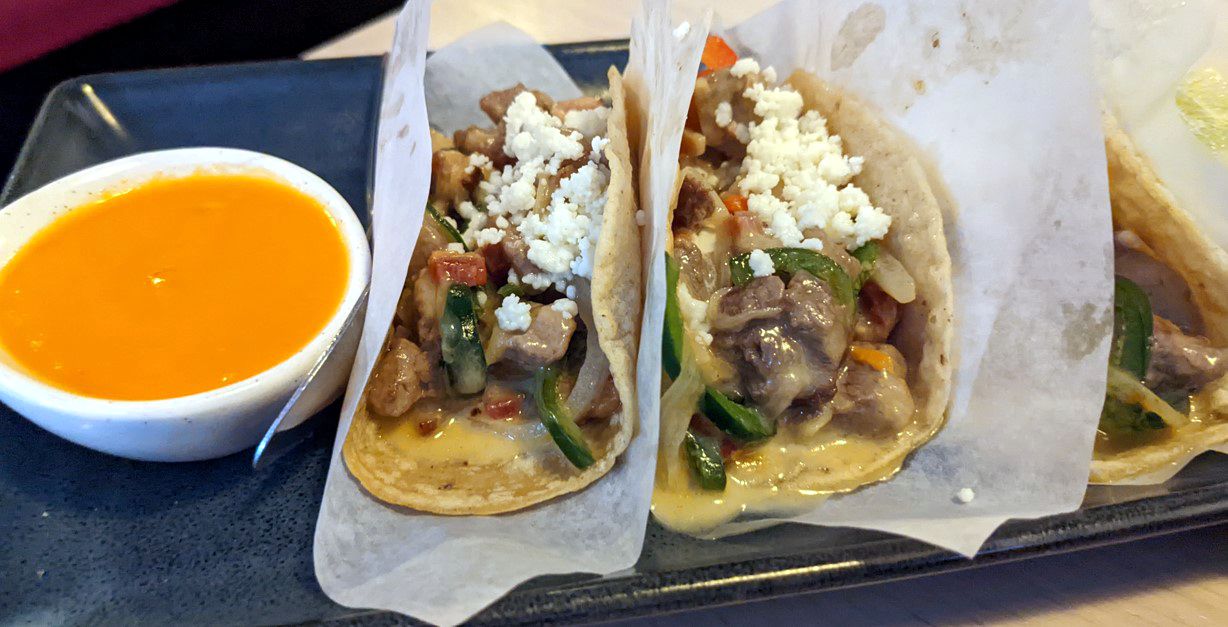 The kitchen turns to a milder chili, anchos, to lend just a soupçon of heat to the deeply hued pineapple sauce that forms a moat around a seared salmon fillet perched above a sweet potato mash.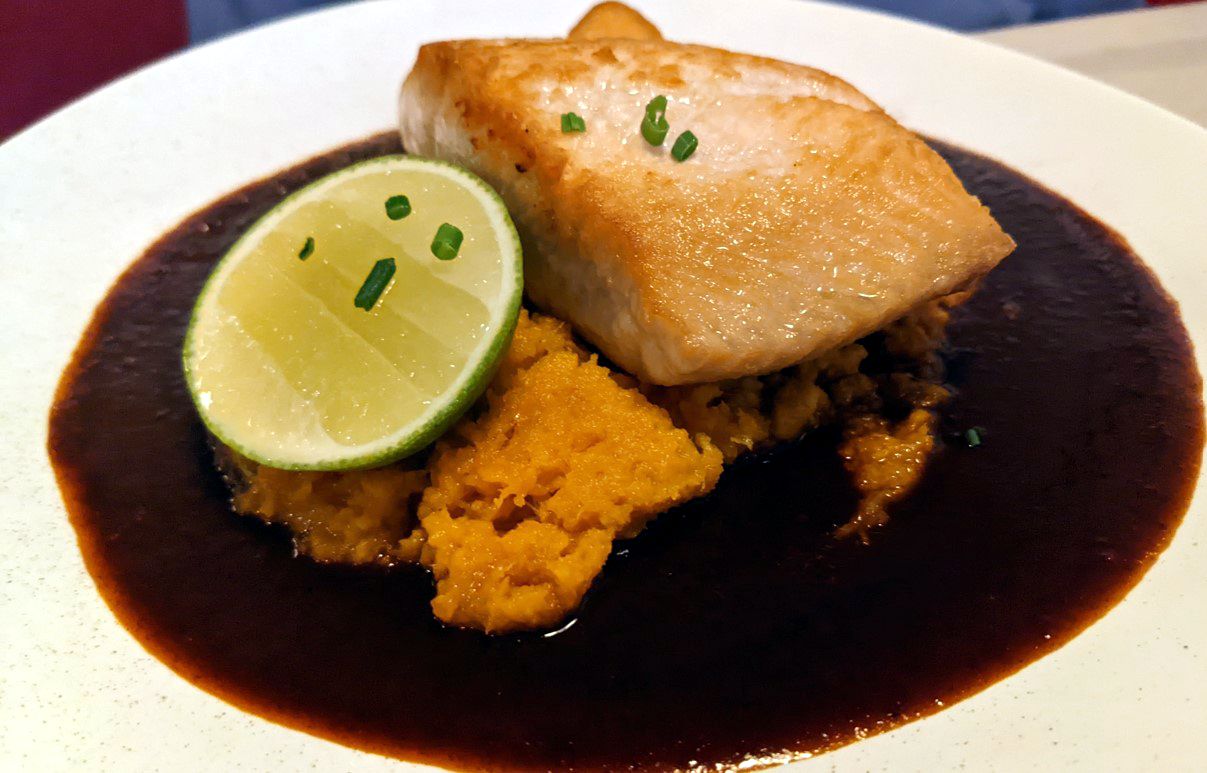 Fonda does an unorthodox birria, at least to those accustomed to ordering the dish from food trucks. Here slow-braised lamb shank and its braising liquid are served together, in a bowl: no Styrofoam in sight. This is a splendid version of the dish, the "consomé" (as the braising medium is known in Jalisco) spiked with guajillo chilis, the requisite corn tortillas (used for wrapping and dipping chunks of the lamb) imbued with a rugged rusticity.
Sundaisito will help you locate your inner child. The dessert boasts three flavors of ice cream — chocolate, vanilla, and salted caramel — and three sauces: chocolate piloncillo, cajeta (a long, slow reduction of sweetened milk into a caramel), and guava. Shards of peanut brittle, chocolate cupcake crumbs, and whipped cream complete the production, which is best undertaken with a companion. Pastelito de caramelo is one of several individual cakes on the dessert menu, this one served warm and graced by two sauces — chocolate and cajeta — as well as whipped cream.
Striking metallic screens with geometric shapes punched out, suggestive of Mexican craft tinwork, serve as room dividers and elements of decor. Small similarly ornamented multi-colored banners flutter gently in the breeze created by a pair of briskly turning ceiling fans. Seating is on banquettes in muted pastel shades.
Fonda is Spanish for "inn."
Price range: First courses—$9.95 to $14.95; main dishes—$22.95 to $27.97; desserts—$8 to $15.
Fonda, 139 Duane Street, 917-261-6950, is open seven days for dinner, and weekends for brunch. Fonda also has locations in Park Slope, Brooklyn, at 434 Seventh Avenue (bet 14th and 15th Sts), and Chelsea, at 189 Ninth Avenue (at 21st St).
See also…
Mexican Food Guru Diana Kennedy Dead at 99; Tuscan Dining Steps from Bryant Park