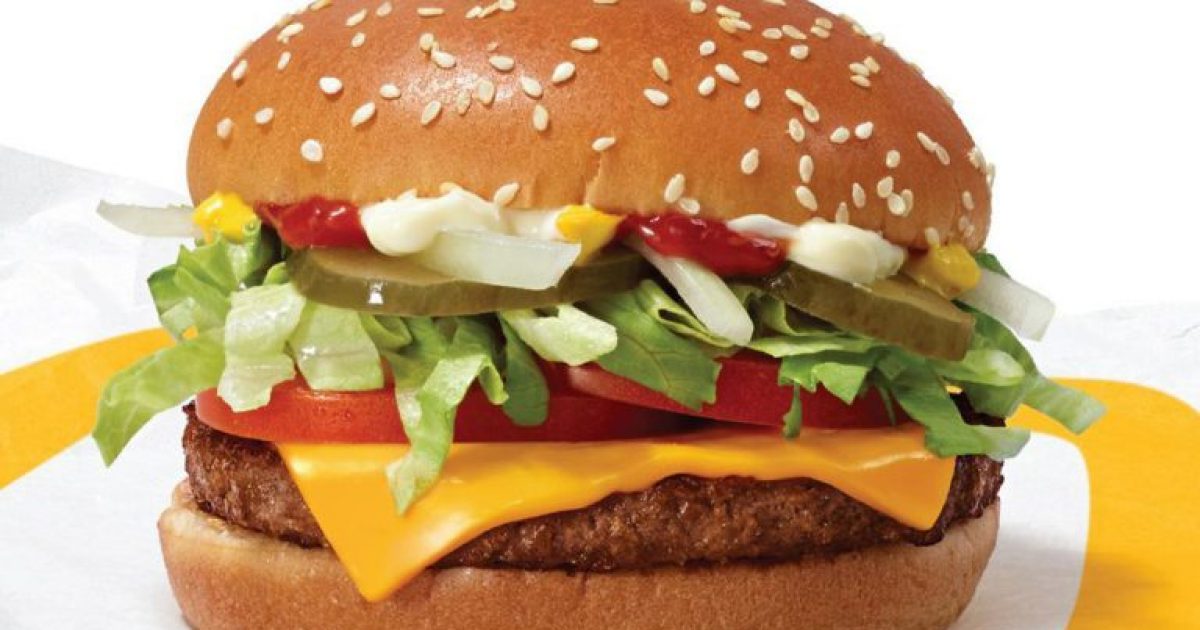 Last month, I noted in passing that McDonald's was testing its first competitor in the plant-based fast food market. I remarked at the time that they had even come up with a McDonald's-esque name for their meatless burger, the McPlant.
Since that post appeared, the company has been testing the sandwich, which is made with BeyondMeat, in a handful of markets. And now, according to Reuters, Mickey D's is ready to take the next big step.
Analyst Peter Saleh is quoted as having said that he anticipates the plant-based cheeseburger to appear in McDonald's 13,500 U.S. locations beginning in February, with a nationwide rollout likely by 2023.
Other industry gurus are less cautious in their predictions, suggesting that the chain could begin selling the burgers nationally late in the first quarter of 2022.
See also…