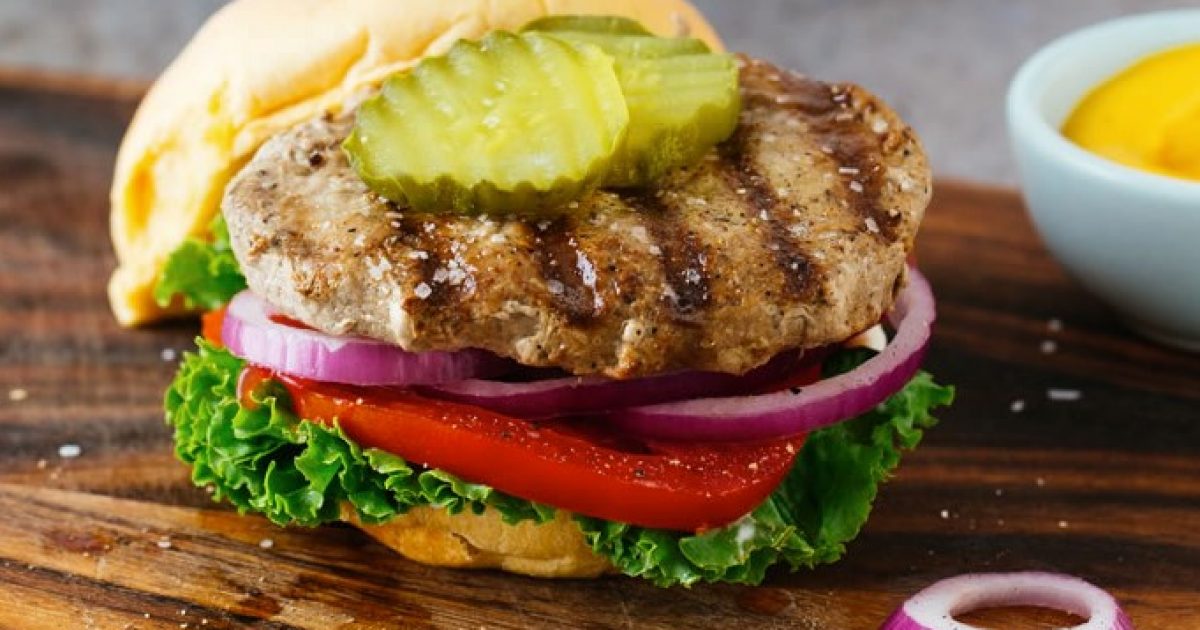 Unless you've been asleep for the last year, you're aware that a national craze is afoot to trick the taste buds into believing that burgers made from plant matter are convincing substitutes for beef. While such efforts have been largely unsuccessful — we recently sampled Burger King's Impossible Whopper and found the meat patty too uniform in texture and unpalatable — we're here to tell you that it is possible enjoy a flavorful burger without all the fat and calories of a conventional beef patty. Meet the Great Organic Blend Burger launched in March of this year by Applegate, purveyor of natural non-GMO hot dogs, bacon, sausages, deli meats, cheese, and frozen products.
The burgers are 70% grass-fed beef to 30% mushrooms and advertised as having 45% less fat and 35% fewer calories than all-beef burgers.
But the proof, of course, is in the pudding. To which end we cooked the burgers according to package instructions (six minutes per side in a medium-hot pan) and found they had developed a handsomely browned crust, while retaining a juicy interior. They thoroughly satisfied our burger lust.
Applegate Blend Burgers are available locally at Whole Foods and Fairway. They sell for $9.99 for a box of four 4-ounce burger patties. They can also be purchased online.
A variant with ground turkey and mushrooms is also offered.
See also…
Mission Impossible: Did White Castle Just Find a Meatless Burger that Tastes Like Meat?