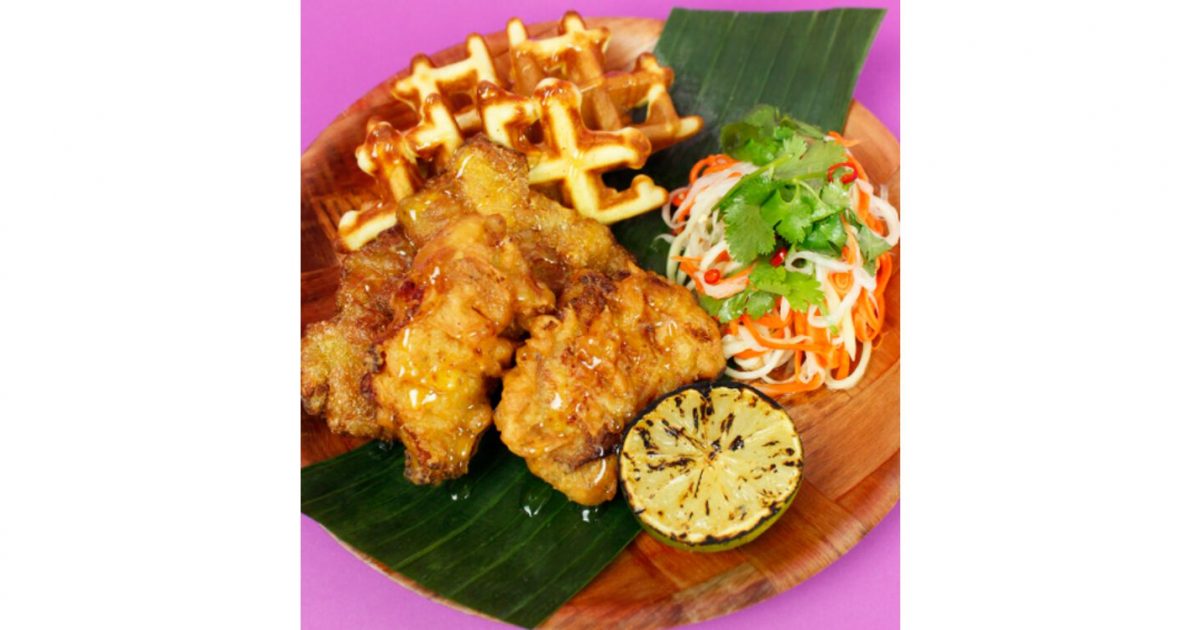 It is a stride in fusion cooking I'm not sure that many food writers anticipated, but Asian-American-comfort-food cooking is now a bona fide cuisine in New York. If I have my chronology right, Win Son, on Graham Avenue, was the first to perform such unlikely marriages as the "sloppy bao, a steamed bun plumped with minced heritage pork, chili, and peanuts. Then came Bonnie's, home of the "cha siu mcrib," opened by Win Son disciple Calvin Eng. Next was Thai Diner, in Chinatown, which features such diner staples as "fries in gravy" except that the role of the gravy is played by a peanut-studded massaman curry.
And now fresh to K-town comes Random Access. Menu highlights include a seafood frittata, which starts, as the name suggests, with eggs, mussels, squid, and shrimp, then broadens its scope to include Thai herb powder, sour cream, cilantro, mint, and lime. You'll find cilantro and Thai chili again in the "chicken & waffle," but you'll also detect the presence of coconut milk in the waffle batter. Except for the Thai basil and the fact it is served on a sheaf of banana leaf, your "Thai ragu pasta" — spaghetti tossed with a spicy tomato-tinged pork ragu, finished with fresh-grated parmesan — might seem like a non-Thai ragu pasta.
Random Access is the latest jewel in the crown of Hand Hospitality.
Random Access, 138 W. 32nd Street, New York, 646-692-4180.
See also…