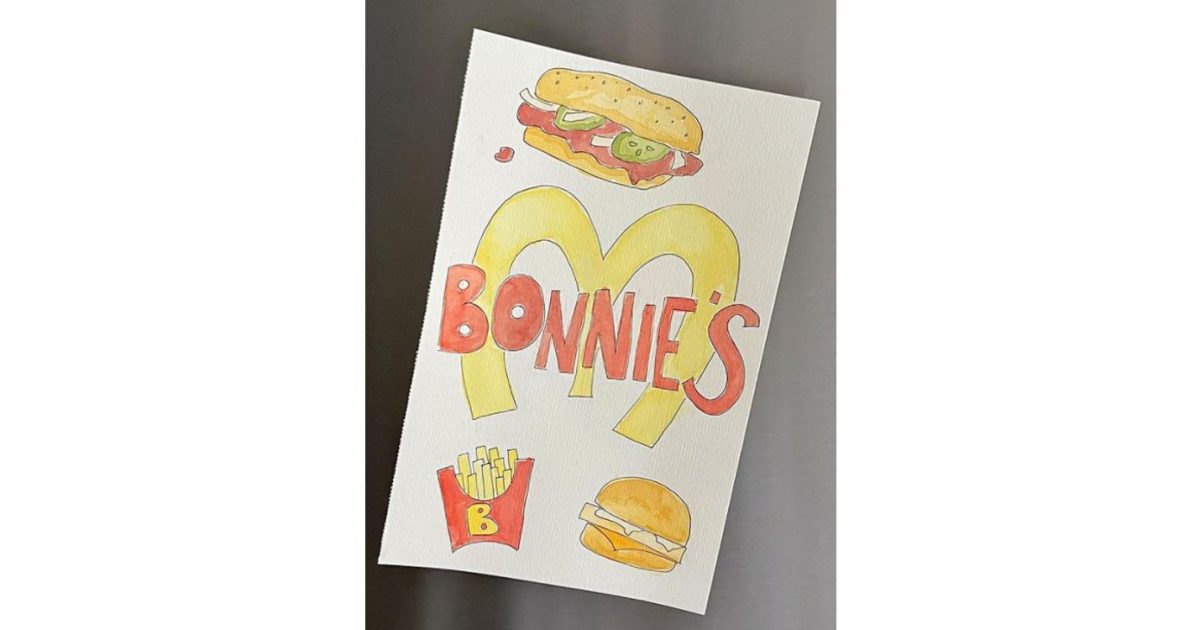 For tonight and Sunday night only, Bonnie's, the new Cantonese-American hybrid in Williamsburg, will transform itself into "McBonnie's." Before you protest that nothing could be more depressing than ordering in fast food or Chinese takeout on New Year's Eve, know that McBonnie's is neither.
The menu will consist of the same sorts of Sinicized comfort dishes Chef Calvin Eng's mother, Bonnie, served to him as a child — think salted duck egg custard French toast — but with a playful nod to popular American tastes.
Take McBonnie's "filet-o-fish" sandwich. It is delivered on a potato bun with a slice of American cheese and a dollop of gingery tartar sauce. The centerpiece — a patty of fish and shrimp cooked on the flattop griddle — is a far remove from the once-frozen, breaded and fried cutlet featured at McDonald's.
The pork rib in McBonnie's "mcrib" sandwich is painted with a cha shu glaze and steamed before it is combined with bread-and-butter pickles and Chinese hot mustard on a milk bun.
A common thread running through these and other items on the pop-up menu is that they can be prepared relatively quickly and travel well. Orders must be placed via Instagram direct message between 5:30 p.m. a 9:30 p.m. and at least 45 minutes before desired pick-up time.
Bonnie's, 398 Manhattan Avenue (at Frost St.), Brooklyn.
See also…
Bonnie's — a Cantonese-American Restaurant — Opening Soon in Williamsburg