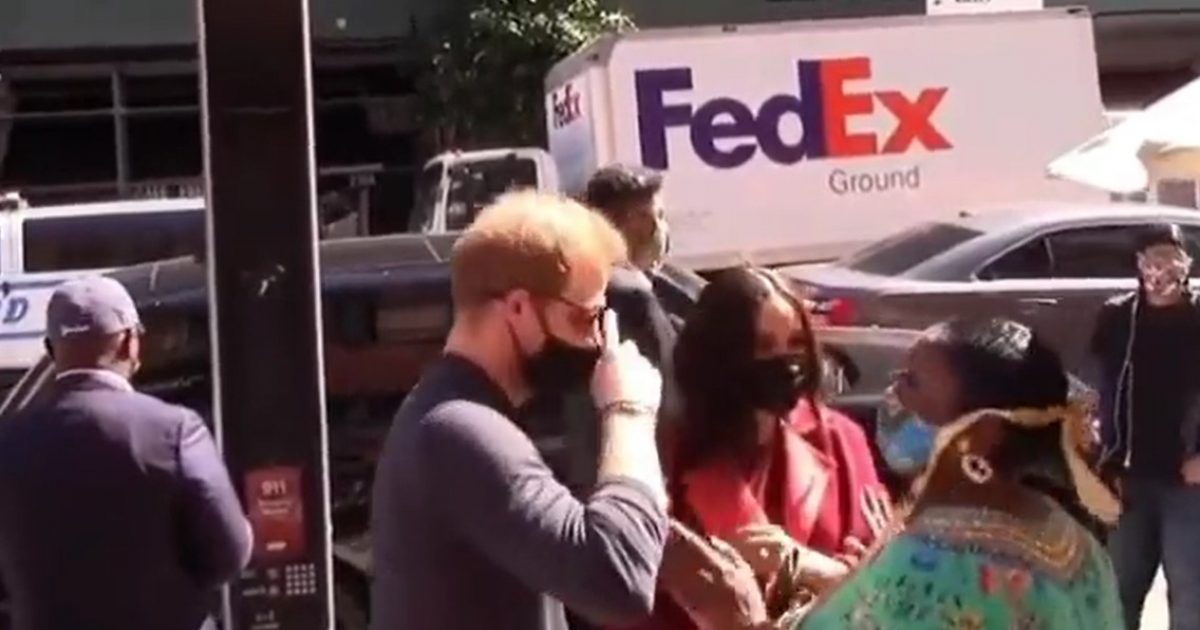 It's not every day that Melba Wilson entertains a customer who leaves a tip this size. Last month Wilson, who owns the eponymous restaurant Melba's in Harlem, hosted the Duke and Duchess of Sussex for lunch. The couple had spent the morning visiting P.S. 123 where Markle read aloud her book "The Bench" to the children.
Wilson, who likes to say she was "born, bred and buttered" in Harlem, knew in advance that Harry and Meghan would be stopping by but tried to keep it hush-hush though her staff doubtless figured something was up when the boss went out to greet a pair of arriving customers. In fact, Harry asked that the restaurant not be closed to the public as previously planned, so that the pair could interact with other customers and staff.
This was truly a dream come true for this girl who was Born, Bred and Buttered in Harlem! 
I am forever grateful! ??

? @_duchess_of_sussex #princeharry #dukeofsussex #MeghanAndHarry #duchessofsussex #honor #welcome #melbasharlem #MeetMeAtMelbas #harlem pic.twitter.com/OSLyxp3MzX

— Melba's Restaurant (@MelbasHarlem) September 25, 2021
But the real treat came at meal's end. No, I am not referring to "Grandma's Sweet Potato Pie" but to the $25,000 donation the couple made to Melba's COVID-19 Employee Relief Fund.
Talk about paying it forward!
See also…