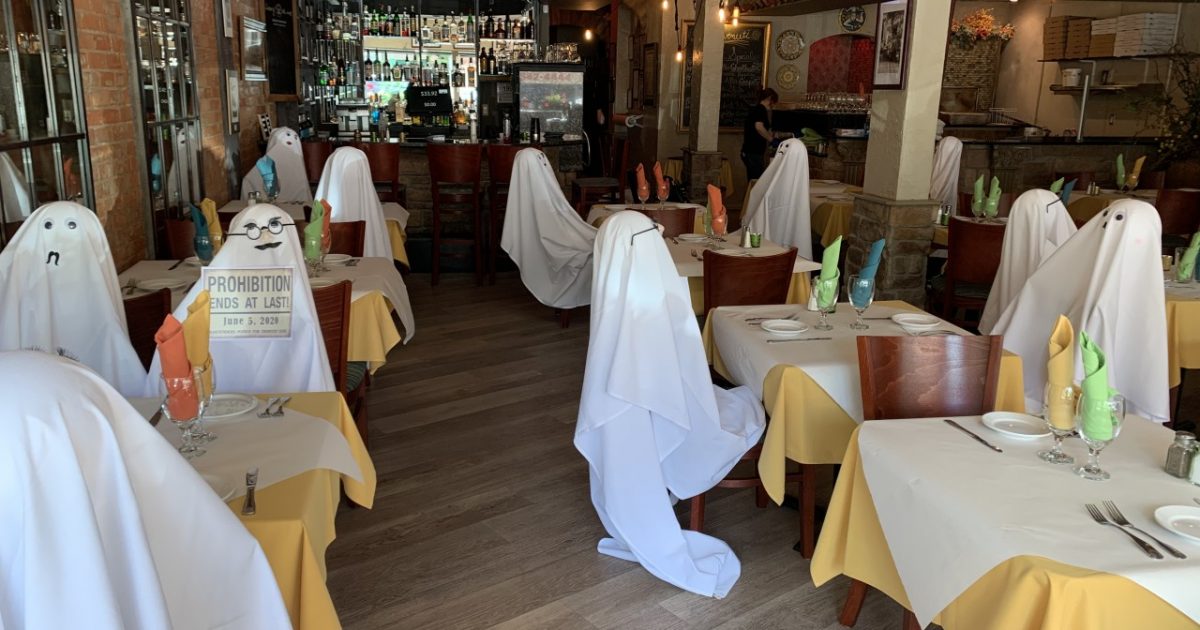 Last year around this time, I wrote about a then-burgeoning trend in New York restaurants — the "ghost kitchen." Also known as "cloud" or "virtual" kitchens, ghost kitchens are restaurants with no accommodation for on-site dining. Who knew then that a year later ghost kitchens would come into their own right thanks to the coronavirus.
Now a restaurant in Royal Oak, Mich., has extended ghost dining to the front of the house. Its name is Trattoria Pizzeria da Luigi,  and in order to keep patrons a safe distance away from one another, the restaurant has brought in a legion of ghosts.
These are not ghosts of the "Sixth Sense" ilk, but friendly stylized spirits that look as though they are having a good time. According to Detroit ABC affiliate WXYZ, owner Luigi Cutraro explains:
Our aim is to go above and beyond to keep our diners safe. But we wanted to do it in a way that was really playful so they can relax and enjoy their dining experience.
Other restaurants have managed the feat by seating mannequins in the dining room or by asking patrons to don "bumper tables."
See also…