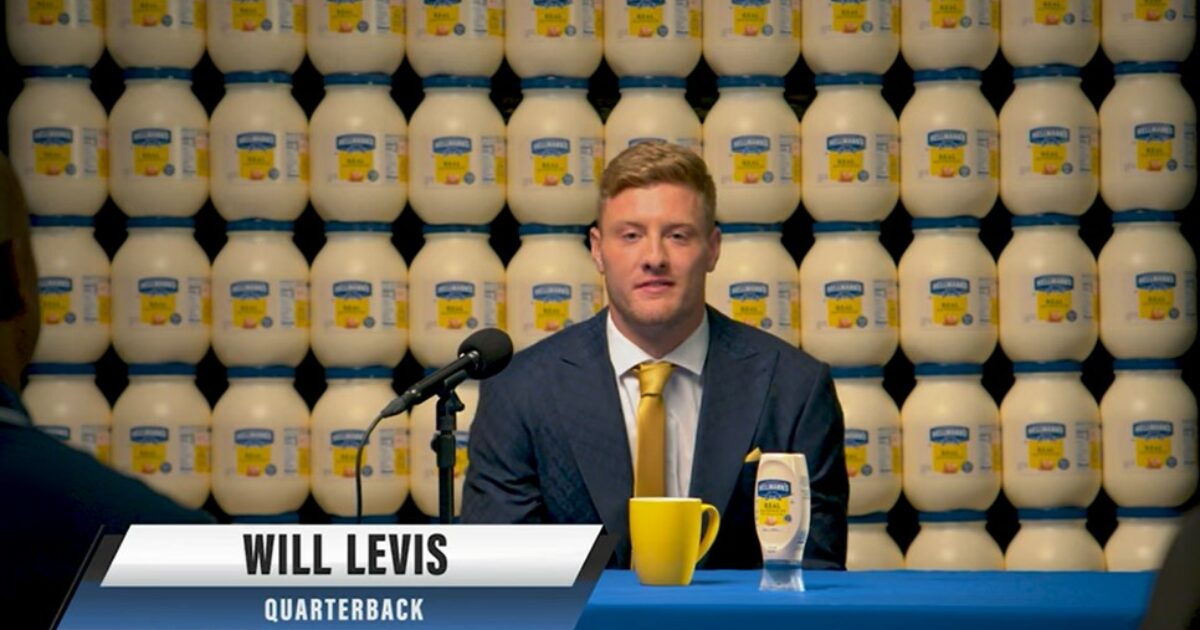 Whatever becomes of his NFL career, it is certain that Tennessee Titans rookie quarterback Will Levis will never run short of mayonnaise for his coffee. According to CBS, Levis, who played college football at Penn State and Kentucky before being selected by the Titans in the second round of the 2023 NFL Draft, has also signed a deal with mayonnaise giant Helmann's guaranteeing him a lifetime supply of the condiment.
As to whether Levis's preference for mayo to milk or cream in coffee is likely to catch on, his habits when it comes to eating fruit are less likely to become a national trend. As the video reveals, when it comes to bananas he eats the entire fruit with the skin still on.
See also…
When You Raise Your Glass of Holiday Cheer This Year, Will You Say 'Hold the Mayo'?