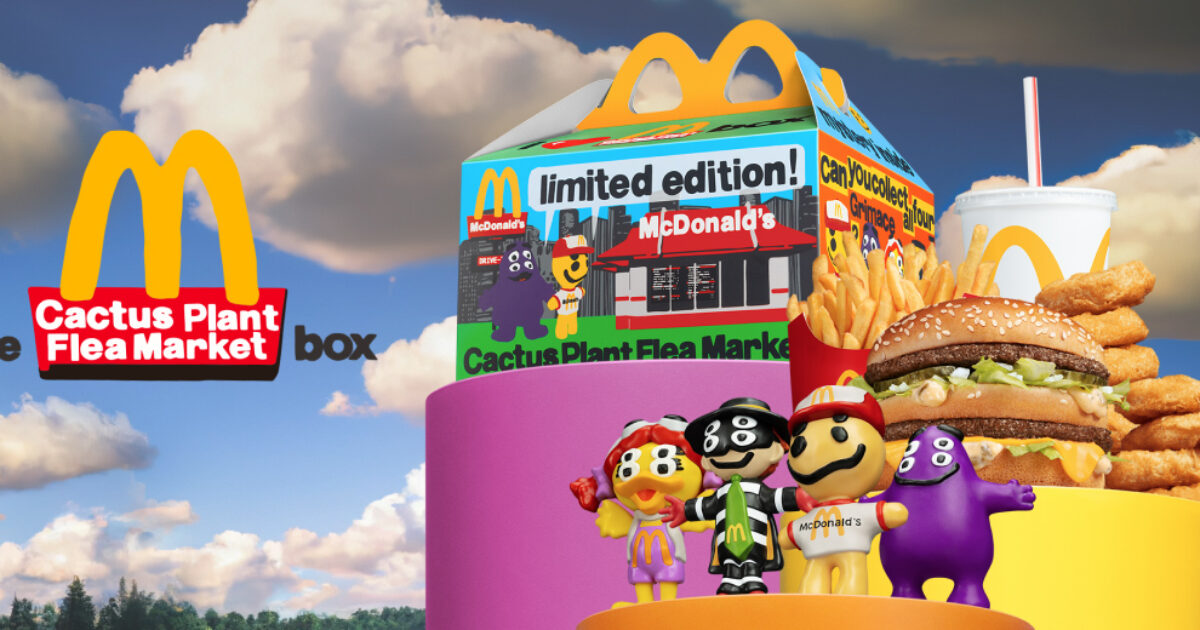 Earlier this month, I reported that McDonald's had come out with a line of Happy Meals for adults. The limited offer, as I noted at the time, included one of four toys — Birdie, Grimace, Hamburglar, or Cactus Buddy, all designed by Clothing brand Cactus Plant Flea Market (CPFM).
Well, that promotion is long since over, but if you participated and then later ditched or misplaced the toy, you can start pulling your hair out in five, four, three…
According to CNBC, toys from promotional kids' meals for adults are reappearing on resale sites like eBay, where they are commanding thousands of dollars.
One seller on eBay listed a trio of unopened toys … for a whopping $300,000.95. "WILL SELL FAST!!" the seller added on their six-figure listing.
View this post on Instagram
Another seller is asking for $25,000 for an unopened Happy Meal toy, and asks that the winning bidder also cover the $6.10 in shipping fees.
So far, none of the toys has fetched six figures, but one buyer on eBay shelled out $2,400 for 150 sealed toys.
See also…
Happy Meals for Adults; Michelin Announces 18 New Bib Gourmand Restaurants in New York