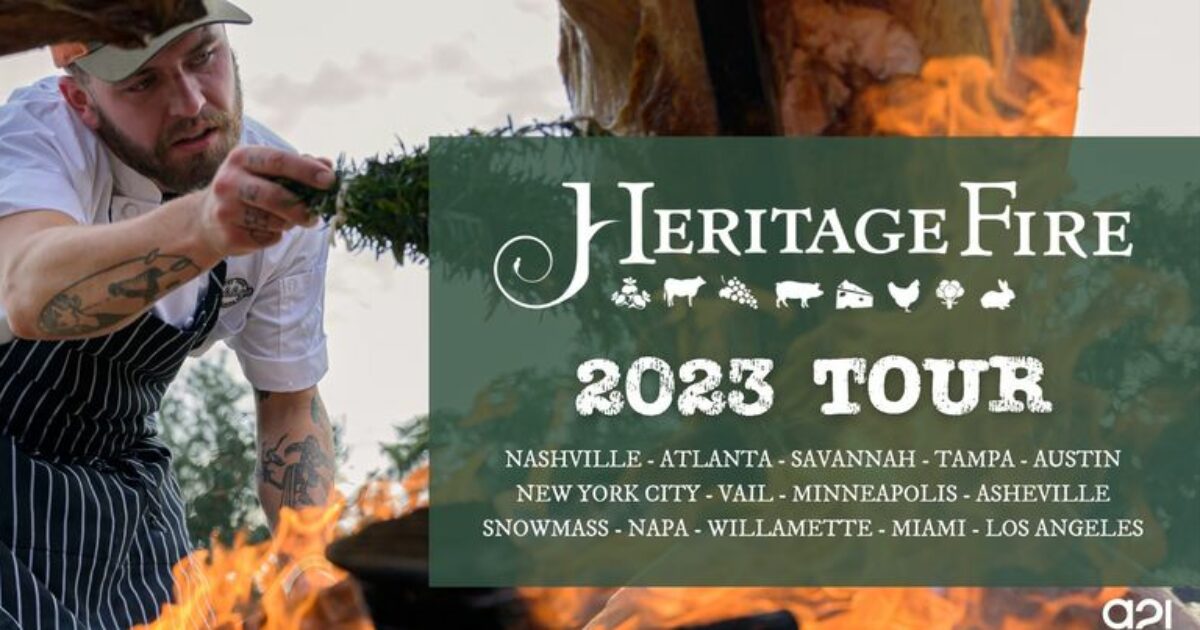 Heritage Fire, a live-fire food competition that is popping up in cities across the country, will be stopping at Brooklyn Navy Yard for its New York leg this coming Sunday, May 21.
Over two dozen live-fire cooks will vie for the "Best Bite of the Day" honors, to be conferred by attendees who will taste and then vote for their favorite dish. The chef with the most votes is crowned the city's Heritage Hero!
Tickets, which may be purchased here, include unlimited access to wines, spirits, beer, and cider. General admission tickets are $125 and grant access to the festivities at 4:45 p.m., while VIP tickets, priced at $175, permit access at 4 p.m.
Heritage Fire, Brooklyn Navy Yard, 141 Flushing Avenue, Brooklyn.
If Your Name Is Frank…
Cold cut brand Oscar Mayer, not content to score a principal role in a major film earlier this year, is jonesing for more free publicity. The company's latest stunt is changing the name of the 77-year-old Wienermobile to the "Frankmobile."
In a press release, Oscar Mayer unabashedly acknowledges that the move is designed to call attention to its "tasty new recipe" said to sport "a more balanced flavor profile and iconic beefy taste."
But wait, as the commercials say, there's more. If your name happens to be Frank, or any iteration thereof, you can stop by the Wienermobile (er, Frankmobile — old habits die hard) and pick up a coupon for a free package of hot dogs.
Now if there were only some way of determining where the Frankmobile will be….
See also…